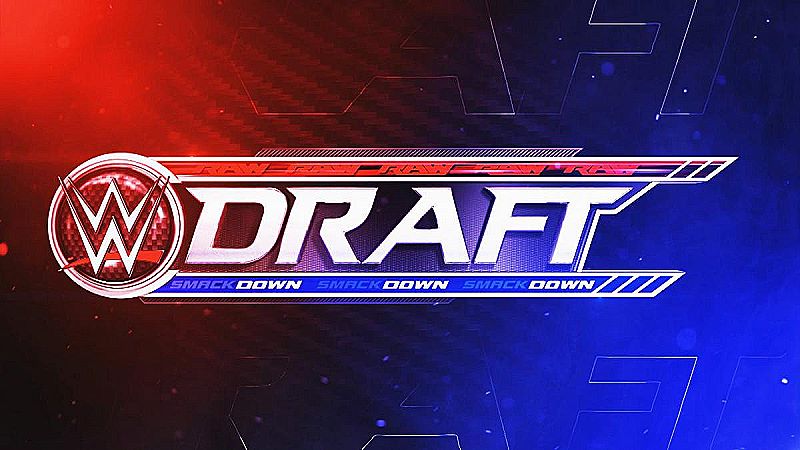 We're approaching WWE's Draft weekend, an important event in the WWE year. This is the chance for wrestlers to put some steam back into their career, and just generally helps to keep things fresh and exciting. If you're new to the world of wrestling, then perhaps the temporary name that WWE used for this time of year — WWE Superstar Shake-up — will clear up any confusion as to what to expect. This is an event where some of wrestling's leading stars move across from Raw to SmackDown and vice versa. It always throws up a surprise or two, is always full of tension, and helps to set up the next year of WWE madness.
While there will likely be one or two moves that we can't predict (surprise is a big element of the show), we can make some educated guesses about what will happen. Let's take a look.
Time To Step Up
The WWE Draft doesn't just trade established superstars from one brand to another; it also gives a platform for the next generation of wrestlers to make the step up from NXT, the WWE wrestler development brand. So who might we see make the jump from 'potential' to 'in the big leagues'? Two names stand out: Adam Cole and Rhea Ripley. It'll be no shock if Cole steps up since he's long been the star of NXT and has been touted as not just a future WWE wrestler, but one of the leading stars. If he's not involved in this draft, he'll be in the next. Rhea Ripley arguably should have been called up earlier; it's kind of strange that she's not already involved in WWE. The smart money would say that this is the year she steps into the limelight.
The Sheamus Factor
Could it be time for Sheamus to move? There's the sense that his time with Smackdown may be winding down, and there's good reason to think that a move to Raw would inject some energy into the Irish firecracker, who has been pretty underwhelming so far in 2020. If he gets his move, then people making the most of free bets will be tempted to back him for a WWE Championship title challenge. There is, after all, little doubt that there's still plenty of life left in King Sheamus, who has been a big part of the wrestling world for more than 13 years.
Randy Orton to SmackDown
Another established wrestler who could, or rather should be on the move is Randy Orton. He's had a pretty poor 2020 by anyone's standards, and it's kind of difficult to see where he could go if he stays with Raw. A move to Smackdown would breathe some life into Orton, who is something of a misfit at Raw at the moment, even though there's the feud with Edge. Perhaps it's because Edge is sidelined for the foreseeable future, but the switch seems to be a move that would suit all parties.
Who's Coming Back?
It's not just the brand switches that make the WWE Draft a fun event. There's also the matter of the returning superstars, who use the two draft evenings as a way to reintroduce themselves into the world of wrestling and also create new storylines at the same time. There's a long list of wrestlers who could make a reappearance at the 2020 draft. Melina, for example, hasn't been seen in some time, but rumors are beginning to circulate that she could be making her return to WWE. The draft would be the perfect place to do it. Charlotte Flair hasn't been seen since June, but you imagine she's now recovered from her surgery, and this would be an ideal time to get back into the ring. Other fan-favorite wrestlers who could be back are Lars Sullivan, Kofi Kingston, and Xavier Woods.
But these are just educated guesses. Tune in to find out!