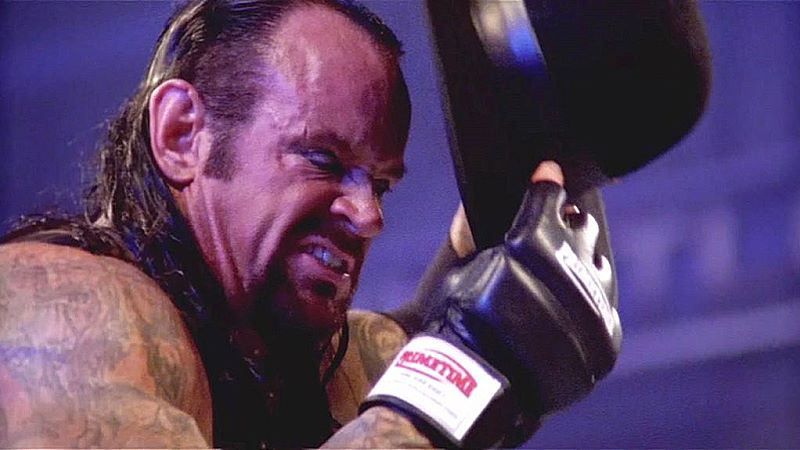 WWE Legend The Undertaker made a special appearance during Friday's edition of The Tonight Show Starring Jimmy Fallon on NBC.
Fallon's latest Suggestion Box segment featured a viewer who said he loves Halloween and WWE, and wanted to know if Fallon could combine the two.
"I can't but I know who can, and his name… The Undertaker. Check it out," Fallon responded.
Fallon then introduced a video that had Taker grabbing a pumpkin-head scarecrow by his throat, and dropping him with a Tombstone Piledriver. Taker then pinned the scarecrow, smashed the pumpkin and delivered his signature "Rest In Peace" line to end the segment.
The Undertaker Appears On The Tonight Show: