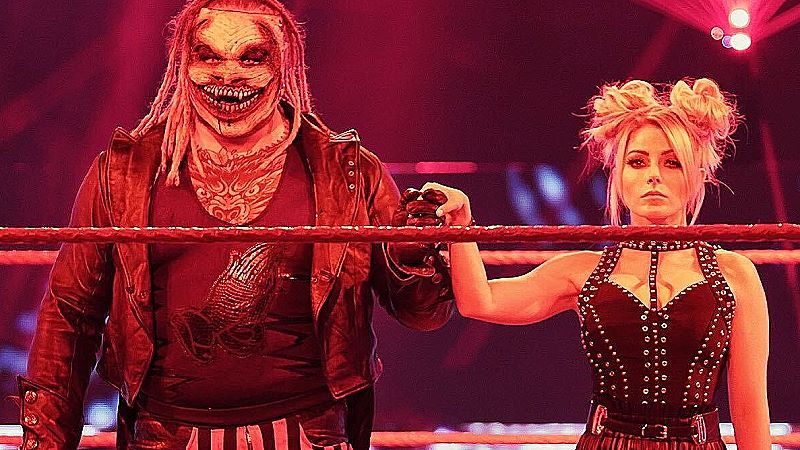 This week's RAW episode closed out with Alexa Bliss' "A Moment Of Bliss" with WWE Champion Randy Orton as the special guest. Bliss was given a darker version of her regular theme song to fit with her new character.
The new song uses the same EDM/dubstep chords from her original theme, Spiteful, but is now slightly slowed down with a warped effect, and is accompanied by subtle laughter.
Bliss asked Orton about his title win at the Hell in a Cell and Orton asked her if she has surprises for him. Bliss noted that Orton burned the house down with McIntyre last night, a reference to when Orton Burned Wyatt's house a few years ago. Orton asked for The Fiend but McIntyre ran out and he attacked Orton as Bliss laughed.
McIntyre was about to hit the Claymore Kick but the lights went out and when they came back on, McIntyre was left in the ring as Orton backed away towards the backstage area but The Fiend appeared behind Orton.
Instead of turning around, Orton walked towards McIntyre and they continued to fight around the ringside area with Orton slamming McIntyre on the announcer's table and throwing punches as they went off the air.
It seems that The Fiend has his eyes on Randy Orton, but The Viper doesn't want any kind of receipt for burning down Sister Abigail's shed.