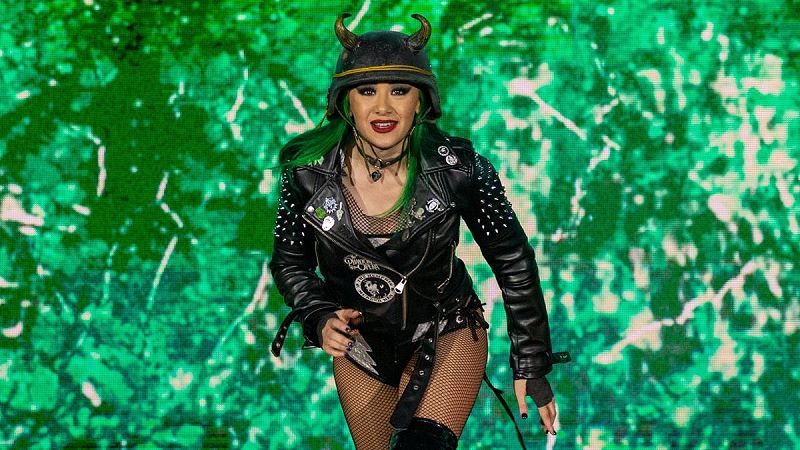 Shotzi Blackheart is set to host Halloween Havoc tonight. She's been given some great spots in the past year, but the former Shine Nova Champion has way more in store for the black and gold brand.
During her WWE The Bump appearance, Shotzi Blackheart was asked what she wants out of her second year with WWE. She's already done so much, but Blackheart wants to mix it up even more.
"I just want to have a lot of fun and have chaotic matches. I'm just waiting for my first stipulation match — the tables, the ladders, the chairs, the weapons — I'm waiting on that because I haven't got to do that on NXT yet, getting in there with some hardcore stuff. So that's the goal for year two, I just want destruction."
Shotzi Blackheart is very unpredictable, and who better to Spin The Wheel, and Make A Deal than her? Halloween Havoc will be a night full of action, but Shotzi will be hosting. Hopefully, her second year in NXT will give her more opportunities to cause some of that chaos she craves.