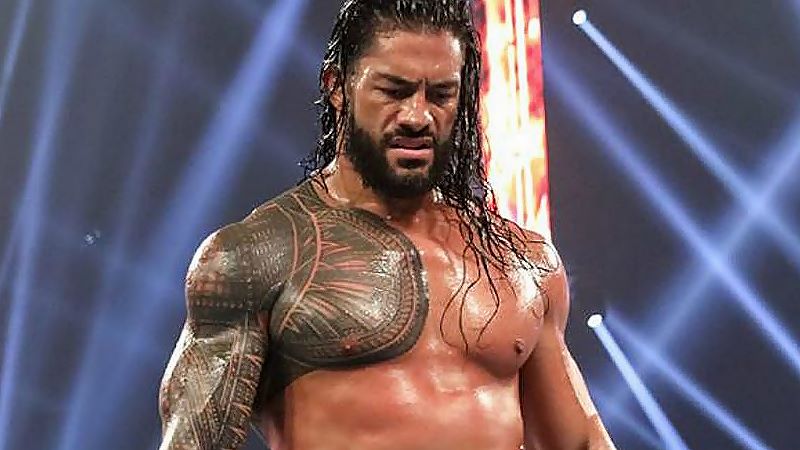 Roman Reigns Destroys Braun Strowman on Smackdown – Tonight's episode of SmackDown ended in chaotic fashion, as Roman Reigns and Braun Strowman battled it out for the WWE Universal Championship.
In a brutal back-and-forth, it was Reigns who ended things, but things continued well after the match, with Reigns and his cousin Jey Uso going at it in the ring to close out the show.
What was the farewell match for Strowman didn't go exactly well for "The Monster Among Men". Reigns came away with a win after locking Strowman into a Guillotine Choke, forcing Strowman to tap out. After the match, Jey Uso came down to the ring, and Reigns continued to assault Strowman in an effort to send a message to his cousin. Reigns landed a big spear to Strowman before being handed a chair by Paul Heyman, which he used to further assault Braun.
After inviting Uso into the ring, Roman Reigns told Jey that he doesn't want to hurt him before sliding the chair to Uso and turning his back to him. Uso looked ready to attack Reigns but couldn't do it, resulting in Reigns giving Uso a hug. However, Uso then delivered a big punch to Reigns followed by a Superkick. Uso then picked up the chair, told Reigns he loved him, and slammed it onto his back before being restrained by WWE officials. After getting up, an enraged Reigns delivered a Superman Punch to Uso, knocking out his cousin and leaving him standing in the ring with a look of anger and sadness over what he had to do.
Roman Reigns Destroys Braun Strowman on Smackdown