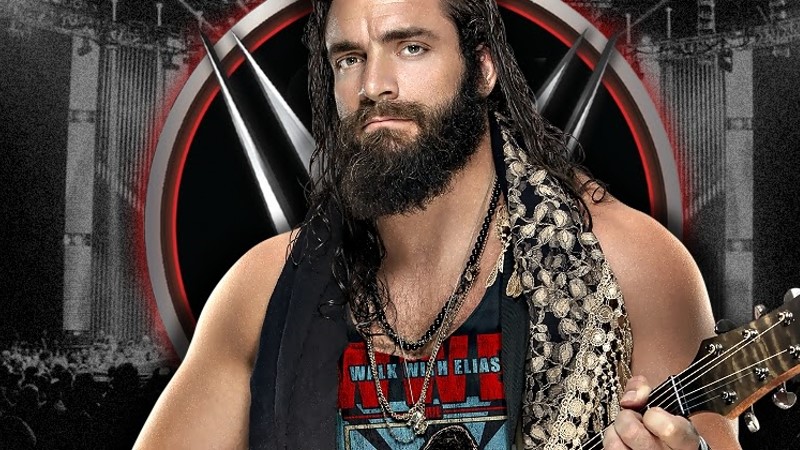 Elias' new album, "Universal Truth", hit the #1 spot on the Apple Music Soundtracks chart.
Triple H took to Twitter during this week's WWE RAW and congratulated Elias on the success of his album.
"Constantly evolving and creating…. Congratulations @IAmEliasWWE on the new album and the success it has had so far!!! #UniversalTruth @AppleMusic," he wrote.
Elias took to Twitter today to thank fans for the success. He noted that the four-song EP hit the #1 spot in the Soundtracks category on Apple Music in under 24 hours after the plug on last night's RAW.
"Thank you to everyone who made this possible. We made history last night in under 24 hours hitting the #1 spot in our category on @applemusic & @itunes. This speaks to the power of Elias,and the power of the Universal Truth that everybody knows deep in their hearts," he wrote.
You can click here to listen to all four songs from "Universal Truth" for free.
Thank you to everyone who made this possible. We made history last night in under 24 hours hitting the #1 spot in our category on @applemusic & @itunes.

This speaks to the power of Elias,and the power of the Universal Truth that everybody knows deep in their hearts. pic.twitter.com/1FSZj4GKBt

— Elias (@IAmEliasWWE) October 27, 2020
Constantly evolving and creating…. Congratulations @IAmEliasWWE on the new album and the success it has had so far!!! #UniversalTruth @AppleMusic https://t.co/nxUI39xLNl

— Triple H (@TripleH) October 27, 2020
#1 IN THE WORLD!!! pic.twitter.com/LXwGGSJwfa

— Elias (@IAmEliasWWE) October 27, 2020