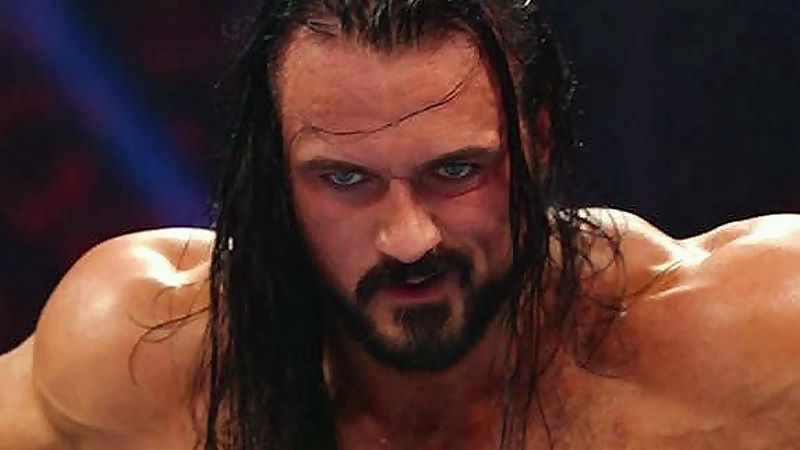 Drew McIntyre spoke with ViBe Wrestling and discussed his thoughts on the number of championships in WWE at the moment.
McIntyre said he feels like there's a good balance between the 15 championships throughout all brands but does want to face Roman Reigns in a title vs. title match to unify the belts and have one dominant champion.
"I think we've got good balance with the titles on every show," McIntyre said. "Every show has like how the Intercontinental title or the US title that leads into the heavyweight title. Obviously our females are represented with their titles and the tag teams, so we're pretty good title wise. If I was to have another one, I'd like to have a super match between myself and Roman Reigns and his Universal Championship and have one dominant champion."
"That'd be a heck of a match," McIntyre added. "He's been on top for so long and been gone for a bit, but returned with a new attitude and new look. He's a lot bigger and badder than he ever was. He's still a marquee player and I'm at a point where I'm trying to prove myself to be of that caliber and if we could have that title vs. title match that would be about as big as it gets."
Speaking of Drew McIntyre, below is post-Clash of Champions video of The Scottish Psychopath talking to Alyse Ashton after his Ambulance Match win over Randy Orton.
McIntyre went over some of his battle wounds from the match and remained in high spirits.
"Well, let's take a tour of my body right now" Drew said when asked how he felt. "I don't know how it looks back here, kinda stings a little. I went through a windshield, I don't quite know how my back looks right now. My elbow feels funky, but up here [mind] I feel great and a big smile here, and you know what? I didn't go to the hospital, and Randy Orton did. So, it was a great night."
There's no word yet on what WWE has planned for McIntyre next, but it was indicated that the feud with Orton is over. Stay tuned for updates.