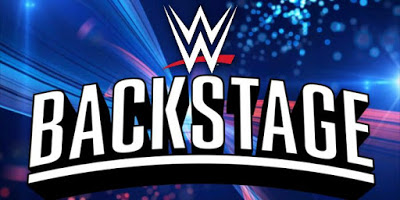 Renee Young opens the show, thanking the fans for joining the show with everything going on in the world right now.

– Tonight's panel is Booker T, CM Punk, Christian, and Young.
– The panel talks about the WrestleMania 31 finish with Seth Rollins cashing in and winning the title. Young asked the group if it was the best WrestleMania finish. Punk says it's in the top ten for sure, but tough to say it's number one. CM Punk talks Bret Hart beating Yokozuna at WrestleMania 10. Christian went with WrestleMania 30 with Daniel Bryan winning the title, especially with how he organically got over and was rewarded with that win.
– Highlights are shown from this past week's RAW and SmackDown, including R-Truth winning back the 24/7 title, Jeff Hardy hitting Elias with a title, and other clips.
– Renee Young mentions how Jeff Hardy had fully embraced his recent storyline about his hit-and-run on Elias. Punk says someone's sobriety is a fragile thing and it should be championed in a different ways. Felt like someone should have gotten out in front of hit and not let a storyline like that happen, even if Jeff is okay with the story. Christian echoed Punk's sentiments. Booker T brings up a storyline that he did in WCW that was similar, didn't think it was something that should be played with. Punk felt like these stories never work, Booker agreed.
– The panel talks Dominik and Rey Mysterio having words for Seth Rollins on RAW. Booker likes the ways Dominik is coming into the game, wouldn't mind him coming to his wrestling school, so he could work things out before making the big jump to WWE. Punk says Dominik's promo is a bit wooden right now, but that will just come with time. Says a storyline with a bad guy getting involved with a guy's family typically is memorable.
– Daniel Bryan joins the show and talks with Punk and Young. Bryan talks meeting Styles in the finals of the IC Title Tournament. Bryan says it's surreal how he meets guys like Punk or Styles when they were young and in the indies. Then many years later, meet again in WWE. Young brings up Bryan working with AJ Lee in WWE. We see clips of AJ standing up Bryan at their wedding, then Punk coming out and making fun of Bryan. Punk talks about that segment and how she had to wear the wedding dress, which was something very opposite what she typically wore. He had to get a photo of her backstage. He said that was such a fun time with that group.
Bryan mentions that Kane was involved, as well, and how great it was. Bryan says he felt like he and Punk should have been in the main event, and they had multiple title matches on PPV, but none were the main event. Bryan noted he doesn't get rubbed wrong often, but that did it. Bryan mentioned how he didn't know Kane that well originally, and wasn't sure if Kane's personality would work with his quirky personality, but it very much did. Felt the whole thing was bizarre and neat.
Bryan talks about first meeting Punk around 2002 after he had fractured his skull during a 16-man tournament. Young asked if Punk and Bryan thought they'd make it big in WWE back in their indie days. Punk said it was always the goal for him (although he was happy doing what he was doing), but there was definitely a nucleolus of guys (Low Ki, Punk, Bryan, Spanky, Homicide) that rose up through the indies at that time.
Bryan says he wasn't really looking to go to WWE at first, mainly because he enjoyed his schedule in the indies so much. Back then, Bryan thought Punk would blow them away, but didn't feel he would do so well because WWE was so promo heavy. Bryan says he never wanted to be famous, and just needed money to survive. That changed when he had injuries that made him think that maybe going to WWE would help him be set for life, or he would have to change up his career. Bryan mentions doing empty show arenas and how the promos are somewhat awkward, but he's gotten better with them. He says the really weird part right now is getting to the ring. WWE still wants him doing the "Yes!" arm movement, despite no fans being there, so it's kind of like, "What do I do with my hands?"
– Seth Rollins relives his WrestleMania 31 — first having a match against Randy Orton, then waiting around for the main event. We see clips of Rollins cashing-in. Rollins said when he was running to the ring all he could think about is "don't trip and hurry, hurry, hurry." Rollins says it was surreal, a moment he dreamed about his whole life, but never thought it was actually happen.
– The panel talks about the importance of the MITB briefcase. Punk talks about getting to cash-in twice. Punk remembers getting cheered for taking the title away from Edge the first time. The second time, he cashed in against Jeff Hardy and people were more confused. Punk says he wasn't exactly a bad guy, both fans were behind both guys (maybe a bit more behind Jeff), but they weren't ready to turn on Punk yet when he did that. Felt it planted seeds for a full turn down the road.
– We see clips of the NXT Cage Fight, which they are calling the Fight Pit on here. Punk thought Thatcher and Riddle did a good job, but it's a tough thing to pull off this match in the sports entertaining arena. Christian felt it was new and fresh, doesn't think we'll see it often though because the two wrestlers have to be the right guys for the match. Booker says Riddle needs "a pair of boots," isn't a fan of Riddle going barefoot. Booker isn't a fan of the MMA world coming into the wrestling world. Booker says Riddle needs to have some more big matches, bring more psychology, says "to be continued" with Riddle being the level of those on the panel.
– Panel switches topics to the protest and Black Lives Matter movement that is currently taking place. Mark Henry joins the show to talk about going to a peaceful protest with his family and said it was a good time. Was happy to see a lot of diversity there. Punk says as a white guy he doesn't feel comfortable telling black people how they should feel. For white people, they should do a better job listening, and shut up more. Says there is a problem, feels like the only way to deal with intolerance is to use intolerance. Feels like white people are more than likely are privilege should use that to help African Americans, especially right now. Booker says Americans should stand up and be leaders, not followers. If they see something, they should say something.
– Clip shown of Christian doing Booker's spinarooni. Booker goes "that sucked." Christian then announced he'll be on this Monday's RAW with a special edition of "The Peep Show" to talk about Edge vs. Randy Orton.
PLEASE SHARE THIS ARTICLE:
---
(adsbygoogle = window.adsbygoogle || []).push({});
---
LATEST NEWS var numposts = 7;var showpostthumbnails = true;var displaymore = false;var displayseparator = true;var showcommentnum = false;var showpostdate = false;var showpostsummary = true;var numchars = 100;
---