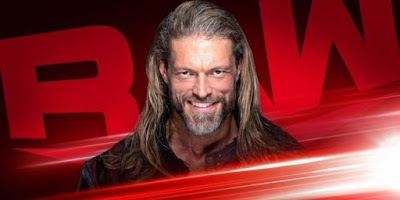 We begin with a video feature on AJ Styles and the Undertaker, then we go to a pre recorded segment where The Undertaker calls AJ Allen Jones.

Since we are being real. You have a big mouth, but I don't know if you have a big set. Taker says he has heard better than you but there is some truth to what you are saying. Ten or fifteen years ago, you wouldn't want to face me and you are damn right. Back then you were a big fish in a small pond and you couldn't hang with the best in the world. Phenomenal my ass. You waited until they were all gone, until me. I have far more matches behind me than ahead of me, but Allen, your foolish pride is getting in your way. He understands it is just business.
You crossed the line, the first time you mentioned her. You are mad because she does the Faith Breaker, aka the Styles Clash better than you. She got it over. You will pay the ultimate price for mentioning her. You will pay the price in a Boneyard. It was your idea. If you want to be relevant at the Showcase of the Immortals, who better than the Undertaker. Try me, I will make you famous. He tells AJ to bring those two ass clowns with you. You can all feel the wrath of the trinity that I am bringing. You will suffer and you will REST.. IN.. PEACE
We see a tombstone behind Undertaker that says AJ Styles 1977 – 2020.
— WWE (@WWE) March 31, 2020
— WWE (@WWE) March 31, 2020
– We see video from earlier today with Becky Lynch driving her 18-wheeler into the parking lot of the WWE Performance Center. Becky steps out and admires the truck before walking into the building. We go to commercial.
– We are back and we see Becky Lynch pacing on the stage and then we see what happened last week when Shayna Baszler was brutally attacked from behind by Becky Lynch.
Becky says at last year's Wrestlemania main event, she faced two champions. The stakes couldn't have been higher. She talked some trash and she attacked those fools whenever she could. She asks us to take a look back at last year's main event.
We get the main event of Wrestlemania 35 between Becky Lynch, Ronda Rousey, and Charlotte Flair. It will be the long, boring re-run of the full match, so see you in 30 minutes…
We are finally back and Becky says that is the first time she watched the match.
She has been followed by a lot of dopes. A lot of people have tried to take the title from her and Shayna feels that she has the edge since she took care of the division. Shayna said winning the title would destroy Becky and she would be right. Becky says she does not know who she is without the title. She knows about Shayna's demons too. You walk around all cool with your low voice and your cage fighting resume in your back pocket. You are going to come in fighting with emotion and then you think you can do what your pal Ronda Rousey couldn't do. The exhilaration you will get if you win, you will have the spotlight. You will be seen as the world class athlete you are. Or you can lose and be put back in Ronda's shadow. When you talk about losing at Wrestlemania and being destroyed, who do you mean?
Shayna Baszler comes from behind and puts Becky in the Kirifuta Clutch and then she slams Becky's head into the announce table. Shayna swings Becky's head into the announce table and then Shayna picks up the title belt and drops it on Becky.
We go to commercial.
Aleister Black vs. Jason Cade
Cade misses a boot in the corner as the bell rings and Black with a leg sweep. Black sits down and blocks a kick from Cade. Cade with a kick to Black and Black with Black Mass for the three count.
Winner: Aleister Black
– We take a look at Seth Rollins' promo from last week's Raw. Back to commercial.
– Zelina Vega comes out with Angel Garza. Zelina says she has some unfortunate news. The United States Champion Andrade has suffered a serious injury to his ribs and he is medically unable to compete. She has access to the hottest young talent in WWE. Just like she brought in Angel Garza, she wants to introduce the 22 year old sensation and the hottest free agent no more… Austin Theory.
Seth Rollins, Austin Theory, and Angel Garza vs. Kevin Owens and The Street Profits
Owens and Rollins start things off but he decides to let Austin Theory get his first taste of Raw. Owens with a punch to Theory followed by a chop and more punches. Owens with many punches in the corner and he tags in Dawkins. Ford tags in and Ford with an elbow and a knee drop. Dawkins and Ford with a double flapjack of Garza onto Theory. Ford with a plancha onto Theory and Garza as we go to commercial.
We are back and Garza chops Ford but Ford floats over on an Irish whip and flips across the ring. Garza with a drop kick and then he removes his pants and hits a drop kick. Theory tags in and gets a near fall. Theory gets another near fall. Theory with a forearm and elbow to the back of the head. Theory with a forearm and a forearm to the lower back. Ford lands on his feet on a belly-to-back suplex attempt and Dawkins tags in and he hits a clothesline followed by an Exploder and twisting splash. Theory sends Dawkins to the floor on a bulldog attempt but Dawkins goes Strowman to Garza on the floor. Dawkins with a POUNCE to Theory but Rollins with a super kick. Rollins kicks Dawkins.
Rollins chokes Dawkins in the ropes and then Garza with a kick. Theory tags in and punches Dawkins. Rollins with a punch before he goes to the apron. Theory with a kick and rear chin lock. Garza tags in and he kicks Dawkins in the hamstring. Garza with an arm bar. Garza with a camel clutch and a rear chin lock. Garza works on the back and gets a near fall. Rollins tags in and he kicks Dawkins. Rollins with a snap mare and kick to the back. Rollins with elbows to the head and a rear chin lock. Dawkins with a rollup for a near fall.
Rollins with slingblade and punches to Dawkins. Dawkins blocks a super kick and Dawkins with a jab and both men are down. Owens tags in and Garza is tagged in. Owens with chops and punches. Garza with a kick but Owens with a clothesline and back senton. Owens with a cannonball and then he goes up top for a swanton and hits it but Theory breaks it up. Ford with an enzuigiri to Theory that sends him to the floor. Ford with a flip dive but he misses Theory and hits the ramp. Owens with a kick and stunner for the three count.
Winners: Kevin Owens and The Street Profits
After the match, Seth Rollins with Black Out to Owens.
– We take a look at the Big Show Show. Back to commercial.
Kevin Owens is in the ring recovering and he tells Seth that you just kicked some sense into him, no pun intended. Kevin says he thought about what Seth said last week and after what just happened, he has a lot to say. Last Monday, you walked around this place and you said this place was built because of you. Everyone who walked through this place should be thankful for you. You said this was built on your blood, sweat, and tears. Kevin says he heard this place was built despite you. Kevin says he heard that once you walked into that warehouse in Tampa, you were a nightmare. You thought you knew everything. You have done an outstanding job proving everyone right when they said all you are is an arrogant dips***. Kevin says he knows about his past and his reputation, but the difference between you and I is that I am not delusional like you. Kevin says that you have been delusional for a long time. You talked about your Wrestlemania moments. You said you were a God while Kevin is just a disappointment. Kevin says those words stung him and they stayed with him. Kevin says when he was home, he realized how askew your views are. Kevin says he does not have the same Wrestlemania moments, he has the same accolades. He has been United States Champion, Intercontinental Champion, and Universal Champion. Kevin says he is man enough to admit he didn't get them on his own. He had someone watching his back for each of them. So did you. Those Wrestlemania moments you are so proud of, you never accomplished them on your own. If you didn't have backup, you had an underhanded way to get what you wanted. All you said last week that made sense was that when you got to WWE, you were told that your past doesn't matter. That will never be more true than on Saturday when you and I get in the ring. Your past doesn't matter. My past doesn't matter. The only thing that matters is that it is you and me, finally. One on one. This Saturday night, I will show you you are not a prophet or a messiah or a god when I beat you in the ring and take my first Wrestlemania Moment from you. This Saturday, I will be the one to burn it down.
We go to commercial.
– Tom and Byron talk about the Last Man Standing Match between Edge and Randy Orton and we have a video package.
Backstage:
Edge is in the back and he tells Randy you said that Adam Copeland is a junkie for Edge. Edge says you are probably right. It's not an ego thing. Edge says he loves the feeling that happens in the arena. The explosion when his music hits. That raw connection he has with the audience because he came from them. We are all junkies for this. As an eleven year old kid sitting in the crowd for Ultimate Warrior versus Hulk Hogan. If you are not a junkie, you are taking up space.
We have different definitions of grit. For you it is being hand picked by Evolution, living off your family name, being okay with just being okay. Don't get me wrong, okay for you is better than most. Edge says to him, grit is a type of man that will reach down into that hole and pull out someone who doesn't deserve it. Grit is refusing to being in Evolution so you don't have to be someone's lackey. Grit is forging your own Hall of Fame career. Grit is fighting for nine years to come back and end it on your own terms.
Edge says he was mistaken. I said you were jealous of me, but you aren't jealous of me. You are jealous of my passion. The only time you have it is when I am around. I make you better. I push you and motivate you and everyone knows it. This is the best that Randy Orton has been. The last time Randy Orton was this good was nine years ago. That scares you. I inspire that passion in you and that scares you. I am a junkie for you you feel. You listen to the voices in your head that are afraid of this feeling. They told you to make this horrible mistake. You attacked my pack. You made me think that the Royal Rumble was enough. Then you attacked my wife and mentioned the names of my girls.
You accepted a Last Man Standing Match, a man who dive face first into a flaming table with thumbtacks in his body to grab for that torch that you took for granted. You dug yourself another hole Randy. This time, I'm not pulling you back out again. I am going to push you so far in you won't get back out.
Back to commercial.
Asuka vs. Kayden Carter
Before the match, Asuka say 彼の言ったことは何もわかりませんでした and then asks Kayden 'who are you' and then says Nobody is ready for Asuka.
Kayden with forearms and Asuka with a hip attack. Carter with a waist lock and Asuka with a standing switch. Carter with a rollup for a near fall followed by a springboard drop kick for a near fall. Asuka blocks a kick and applies an ankle lock and hits a German suplex. Asuka with a kick to the head and the Asuka Lock. Carter taps out.
Winner: Asuka
After the match, Asuka goes to the announce table and said 彼の言ったことは何もわかりませんでした NIKKI NIKKI NIKKI and then she starts to do the EZPZ Dance. Back to commercial.
– We are back and it is time to talk about the NXT Women's Championship Match. We take a look at footage from earlier in the day when Rhea Ripley arrrived at the Performance Center.
– Earleir today: we see Charlotte kick Rhea Ripley in the back and into a gate. Charlotte tells the rookie she will see her at Wrestlemania.
– We take a look back at Brock Lesnar defending the WWE Championship against Rey Mysterio at Survivor Series… Full match (it's good it won't last long).
– After the match we take a very long look at the WrestleMania 36 Card. Bacl to commercial.
In the Arena:
Paul Heyman is in the ring with Brock Lesnar and he introduces himself. He says he hates to pull back the curtain on this industry. He loves WWE and using larger than life people and we embellish and market them to a global audience. This is the last segment on the last Raw before the most unique Wrestlemania. We are all living through the most unique time in our lifetime. This is the go home segment on the go home Raw to Wrestlemania. If you look over the last 20 years at who is in the ring for the go home segment, it is your champion Brock Lesnar. It is because year in and year out at Wrestlemania, Brock is the beast to slay, the conqueror to conquer and the one to beat on the biggest show of the year.
This year, Drew McIntyre has stepped up. Much respect to you. Drew is that special. Compared to the guy on the street, Drew is special. Compared to that dumbass in the gym who thinks they can do that WWE thing, Drew is special. Compared to the rest of that locker room, Drew is special. You know who else was special? The Rock, who got laid out by Brock Lesnar. You know who else was special? Hulk Hogan, whose blood was rubbed against his skin. Randy Couture, Shane Carwin, John Cena, and The Undertaker were also special. They were icons who stood above the other icons, but after they stepped in the ring with Brock Lesnar, they ended up like everyone else. They were Brock's bitch.
Drew does not him to embellish how good his Claymore kick is but so were all of the other people's finishing moves and they did not work on the day that Brock Lesnar stepped in the ring with them. Brock knows that the Claymore will be coming to him. Either Brock has mastered a strategy to avoid the Claymore or Brock will eat a Claymore and we will see if a Claymore can take down Brock Lesnar.
Paul says he has more than a prediction or spoiler, but it is a guarantee. Next year, on the go home Raw on the Go Home show to Wrestlemania, Brock will be in the ring with the title on his shoulder and he will talk about Drew being the right guy at the right time but he was beaten fugly at Wrestlemania 2020 by Brock Lesnar. This year, Drew McIntyre walks in special and he walks out just like everybody else. Nothing more than Brock's Bitch.
We go to credits.
PLEASE SHARE THIS ARTICLE:
---
(adsbygoogle = window.adsbygoogle || []).push({});
---
LATEST NEWS var numposts = 7;var showpostthumbnails = true;var displaymore = false;var displayseparator = true;var showcommentnum = false;var showpostdate = false;var showpostsummary = true;var numchars = 100;
---