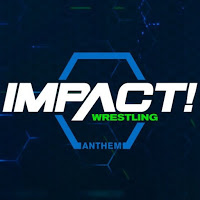 It's bound to be an exciting night of action with Johnny Impact facing Matt Sydal in a non-title match, Brian Cage defending his X-Division Championship against Sami Callihan, and 'The Undeniable', Tessa Blanchard being featured in singles action.

The show begins with a video package highlighting last week's Final Hour episode of Impact Wrestling. Tessa Blanchard is out to start off the evening!
Tessa Blanchard vs. Ray Lyn

The match begins with Blanchard taking control of Lyn in the corner. They repeat a similar sequence but Ray reverses Tessa in the corner. Ray Lyn follows it up with multiple kicks to the legs, abdomen, and face of Tessa Blanchard. Tessa comes back with a forearm on the ropes and stays on the attack with some clubby blows to Lyn's back. A huge press slam in to a facebreaker from Tessa to Lyn. Tessa with a beautiful cutter on Lyn. Tessa gets in the face of the referee while she stomps on Ray. In the corner, Ray reverses Tessa and hits a stiff knee on Blanchard's chin. Ray uses a flying hurrincanrana and a dropkick to continue attacking Tessa. Another kick to Blanchard's face but Tessa reverses and she quickly takes back control of the match. Tessa picks up Lyn by her hair and delivers more clubby blows to the back. She uses the ropes as an advantage to choke Ray. Blanchard with a picture-perfect turnbuckle powerbomb and a buzzsaw ddt to get the 1-2-3.
Winner: Tessa Blanchard

Tessa gets on the mic and calls out Taya Valkyrie, saying Taya calls her every name in the book and comes up with every excuse as to why she's not Knockouts Champion. Tessa says to put it simply, she is the Knockouts champion because she is better than Taya! She says that Valkyrie is only popular because of her relationship with Johnny Impact. This causes Taya to run out and scare Tessa down the ramp. She says that she is indeed Johnny's wife but she's also Wera Loca. Taya says that their Knockouts Title rematch will take place at Impact Homecoming.
A backstage segment airs of Kevin Matthews telling Fallah Bahh that they'll face LAX tonight to impress Scarlett Bordeaux.
Back from commercial, a segment that parodies That 70's Show promotes the arrival of "The Rascals".
Kevin Matthews and Fallah Bahh vs. LAX (Ortiz and Santana)

The match begins with Fallah Bahh and Santana reversing one another's wrist locks and sharing control. Santana bounced off the ropes and gets hit with a shoulder tackle and a "NO NO NO!" from Bahh. Fallah chops him down and taunts him some more. Ortiz yells "Knock him off his feet!" to Santana but Fallah stops the momentum and knocks Santana back down with a shoulder tackle. Santana uses a springboard armdrag to regain some control but Fallah delivers multiple armdrags of his own. Santana with a stiff kick to Bahh's abdomen. Santana tries a sunset flip but can't get him over. Santana attempts a standing moonsault but Fallah moves out of the way.
Santana goes for a handshake and Fallah returns the gesture, but Santana uses it to enziguri Fallah down. Ortiz tags in and they team up to do a double stomp to Bahh's arm. Fallah tries to reverse LAX but they throw him to the outside. Bahh is still able to take control and kicks Ortiz directly in the head. KM comes in with a body slam and a standing elbow srop to Ortiz's heart. Fallah Bahh with the steamroller! KM does the same! KM tags Fallah Bahh back in and they maintain control with multiple strikes to Ortiz's head. Bahh tags KM back in the ring but Ortiz is able to reverse both teammates with an elbow and a flying dropkick. Ortiz tags in Santana but he's caught when he attempts a crossbody tackle on KM. KM tries another slam but Santana reverses and delivers a few kicks to KM's head before a flying senton splash. 2 Count!. Ortiz tags in and LAX tries a double suplex on KM, only to be bamboozled and double suplexed by KM. Fallah Bahh tags back in and delivers a double crossbody to both of LAX. He splashes LAX in their respective corners until they collapse and he uses his backside to splash LAX. Fallah uses a samoan drop for a close 2 count on Santana! Fallah goes for a splash off the ropes but LAX gets out of the predicament and send Fallah to the outside. They're able to best KM and use a springboard lionsault for the 1-2-3!
Winner: LAX

Backstage, we see a new Knockout, Heather Monroe, talking about her debut against Su Yung tonight. Kiera Hogan walks up to warn Monroe about how dangerous Su Yung is. She reminds Heather of all the Knockouts that have fallen victim to Su.
Back from commercial, Ortiz is giving Santana a hard time about Fallah Bahh's dominance in their match. Ortiz says he's just looking out for Santana. They bring up how the OGz have been silent recently and Konnan says that the Lucha Bros. have gotten rid of them. They say they should keep the titles in the family and challenge the Lucha Bros. to a tag team title match. Konnan advises LAX that this isn't the right time.
Again backstage, Matt Sydal is telling Ethan Page that they needs to follow the signs to separate themselves from the pack. They promote Sydal and Johnny Impact's match for later tonight. Matt says he uses his 3rd eye to see right through Johnny.
Back from commercial, The Desi Hit Squad is laying by the pool and discussing all of the amazing food they've had in Vegas. They talk about Thanksgiving and Gama talks about how little America has to be thankful for. Gama says he'll show up next week on Impact to ruin Thanksgiving!
Ethan Page comes out and talks about how he's finally gotten rid of Abyss and how the lawsuit was all a ploy to get to him. He says it's because 'he's the last of a dying breed', meaning that he's the only legitimate wrestler that's able to captivate an audience without putting his body at risk. He says that this whole scheme was to get rid of the stunts and put the focus on Eli Drake. Tommy Dreamer comes out!
Eli tells Tommy he's the saddest example of wrestler because he's an old guy that uses weapons. Tommy says he'll bite off Eli's finger and teases his outfit. Dreamer says that hardcore is a work ethic that shows how performers are willing to sacrifice themselves for the audience. He talks about the history of hardcore wrestling and reminds Eli of all the incomparable hardcore wrestlers that have hurt themselves for the business. He talks about how hardcore the fans are and how insulting the fans is like insulting Tommy Dreamer. Eli responds and says that Tommy could never touch him on the mic or in the ring. Tommy says that he's sick of talking and he wants to fight. They take off their jackets but Eli rolls out of the ring and heads to the back.
Backstage, Alisha Edwards talks to Moose about how worried she is about Eddie. She thinks Eddie is going to go ballistic if he sees Moose backstage. Moose tells Alisha that he'll just hurt Eddie like he did last time.
Backstage, the refs are discussing how unsafe the matches are becoming. Scarlett Bordeaux arrives and flirts with each of the referees and tells them she likes authority.
Matt Sydal vs. Johnny Impact

The match begins with Sydal putting Impact in a wrist lock but he's quickly reversed out of it. The men share another series of reversals until Matt hits Johnny with a stiff kick to the leg. Johnny tackles Sydal and gets a side headlock on Matt. Another series of reversals off the ropes leads Matt in to a standing moonsault, but it's also been countered and Johnny sweeps the legs out from Matt. Johnny with a standing shooting star press for a 2 count. Johnny throws Sydal in the corner but Matt reverses Impact and sends him to the outside. Matt with a sharp kick to Impact's spine. Back inside the ring, Johnny uses a sunset flip for another 2 count on Matt. Sydal uses his knees to lock up Johnny's legs and then locks up his face, as well. The hold is broken and Matt tackles a sitting Johnny with a corner dropkick. Sydal gets a close 2 count.
Johnny fights back with strikes to Sydal's abdomen and face. Matt tries a spinning heel kick but Johnny delivers a backbreaker reversal. More strikes from Impact into a tackle in the corner. Johnny off the ropes for his signature heel kick on Sydal, followed by his signature shining wizard. Close 2 count! Sydal uses a knee to escape Johnny's neckbreaker but Impact quickly regains control with a sliding german suplex. Ethan Page tries to distract Impact and it allows Sydal to get a close 2 count. Springboard shining wizard from Impact to Sydal!
Johnny goes for Starship Pain but Page drags Sydal out of the ring. Impact with a crazy parkour dive on to Ethan Page on the outside! Sydal takes advantage, using the barrier and a kick to the head to set Impact up for his shooting star press. Johnny is up before he can deliver it and causes Matt to turn it in to a meteora. Impact is able to deliver his signature neckbreaker and Starship Pain for a 1-2-3!
Winner: Johnny Impact

Back from commercial, Killer Kross confronts Johnny Impact and tells him that he was the better man at Final Hour. Kross says that Johnny Impact may be the catalyst for change – that he's a legitimate role model in the wrestling world. Kross actually tells Impact that he'll assist Johnny any time the champ needs! Johnny grabs the mic and says that even though what Kross says is true, he doesn't want any help from Killer Kross. Kross stays in the ring and looks distraught.
Backstage, Katarina confronts Jordynne Grace and tells her that they should join forces as a tag team. Instead, Grace challenges Katarina to a match in two weeks.
Back from commercial, Eddie Edwards and Moose are brawling backstage! People in nursing scrubs show up and seem to sedate Edwards as they drag him away.
Su Yung vs. Heather Monroe

The bell rings and Su delivers multiple forearms to Monroe. Heather gets perched on the top turnbuckle as Su kicks her back multiple times. Yung delivers a devastating neckbreaker off the top rope on to Monroe. Yung brings out the mandible claw but Heather gains the advantage, sending Su in to the corner with strikes. She hits a running forearm and a big kick to Yung's head. Heather delivers a double stomp on the 2nd rope and is able to get a close 2 count. Su is back up and delivers a palm strike in to the panic switch. Instead of pinning Heather, she stalks her and chokes her with the mandible claw for the victory.
Winner: Su Yung

Kiera Hogan runs out and tosses Su Yung out of the ring. As she checks on Heather Monroe, a soulless/dark version of Allie arrives in the Impact zone!!! Kiera asks Allie what she's doing but Yung attacks Kiera from behind and delivers the Panic Switch. Su attempts to lead Allie from the ring but there is some slight hesitation before she follows.
Sami Callihan vs. Brian Cage (for the X-Division Championship)

As the bell rings, Brian hits Callihan with a clothesline immediately. He powers Callihan in to the corner and throws clothesline after clothesline on to Sami, but Sami escapes and greets him with a kick to the face. Off the ropes, Sami hits a clothesline but it doesn't move Brian at all. Cage clotheslines Sami down. Cage throws Sami from turnbuckle to turnbuckle before doing some curls and a fall away slam on to Sami. Callihan gets bounced off the ropes but reverses and delivers a hurricanrana. Cage responds with a hurricanrana of his own! Sami gets bounced off the ropes and Brian Cage hits him with a picture-perfect dropkick.
Cage keeps Sami grounded with some boots to the face. As he tries regaining control, Sami gets hit with multiple kicks until he's knocked back down. Dave of oVe gets involved and drags Brian Cage to the outside. This causes the ref to eject both other members of oVe to the back. Brian Cage delivers a delayed vertical suplex to Sami Callihan on the outside.
Back from commercial, they show highlights from the break of Sami delivering a brutal piledriver on the apron to Callihan, Sami using the steel stairs on Brian's legs, and Callihan putting Brian in a leg lock. Brian Cage has regained control and has Sami in the corner, connecting with another kick to Sami's head. Through a series of reversals, Brian delivers a sit-down spinebuster for a 2 count on Callihan. Brian attempts a powerbomb but Sami manages to turn it in to a guillotine choke. Brian Cage powers Sami in to the corner and tries to climb the top rope, but Sami connects with a nasty running death-valley driver for a very close 2 count! Looked stiff!
Both men are slow to get back up. Sami tries another piledriver but Brian reverses and attempts a german suplex. That's reversed by Sami and turned in to an ankle lock. Cage rolls through and uses an unorthodox pumphandle slam to send Sami crashing on to his face. Cage delivers a superplex and rolls through in to an F-5. Sami gets his foot on the rope at the 2 count!! They both look spent! Brian calls for the finish but Sami responds with stiff kick after kick on Brian's face. Sami Callihan hits the piledriver after 8 kicks but still only receives a 2 count. Callihan turns it directly in to an ankle lock. Brian Cage uses all of his strength to reach the bottom rope and break the count. Sami's up first and climbs to the 2nd rope. Brian Cage catches him in mid-air but Sami still manages a sunset-flip powerbomb. Another 2 count! Cage does a powerbomb and the finishing drill claw for a 3 count!!
Winner and still X-Division Champion: Brian Cage
Brian gets on the microphone and says he's cashing in the X-Division Championship for the World Heavyweight Title Match at Homecoming!
---
FOLLOW US ON YOUR FAVORITE SOCIAL MEDIA. WE ARE ON FACEBOOK, TWITTER AND G+!
---
LATEST NEWS var numposts = 5;var showpostthumbnails = true;var displaymore = false;var displayseparator = true;var showcommentnum = false;var showpostdate = false;var showpostsummary = true;var numchars = 100;
---