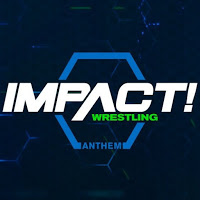 We open with a video package showing the history between Taya Valkyrie and Rosemary leading into their First Blood match this weekend at Bound For Glory. We start the show at Border City Wrestling up in Canada…

Rosemary & Allie vs KC Spinelli & Sienna
Spinelli and Sienna jump Rosemary and Allie before the match, and Allie gets caught in the wrong part of town and worked over by the heels while Sienna taunts Rosemary into the ring. She gets away and makes a hot tag to Rosemary, who comes in and cleans house on both opponents. Sienna powders out to the floor as Rosemary hits a t-bone suplex on Spinelli for 2. Spinelli catches Rosemary with a shotgun dropkick into the corner, Sienna tags in and gets caught in a hanging choke over the ropes, but puts the boots to Rosemary…who does a zombie situp and does a double knockout kick with Sienna. Sienna is up and accidentally knocks Spinelli out to the floor, allowing Allie to cover Sienna for the win.
Winners: Allie & Rosemary
Allie gives a seething Rosemary a hug to close out a solid opener.
We see a video package of the history between Moose and American Top Team, then Dan Lambert leads his crew out to the ring to say that this weekend, Bobby Lashley and King Mo are going to destroy two guys who couldn't fight their way out of a paper bag. Moose is a two-sport star, but neither of those was fighting. Stephen Bonner is a famous fighter, but he's famous for a fight that he lost, and he's going to lose again this weekend, the only difference this time is that losing is going to bring Impact Wrestling to its knees when the wrestlers are exposed for what they are. The fans will stop coming, wrestling goes away, and the only thing the fans are going to see next time they come to Universal Studios is roller coasters. I love shoot comments that aren't meant to be shoot comments.
Time for another video package! This one looks back at the history between Grado and Joseph Park leading into this weekend's Monster's Ball match between Grado and Abyss, then we're off to Pro Wrestling NOAH for a tag match featuring Moose. I apologize for shortchanging this one, but I don't know these guys, and don't have a prayer of trying to spell their names. That said, this was a REALLY good match, Moose showed some unbelievable athleticism and all four men beat the ever loving PISS out of each other. Moose's partner (who is built like a giant fire hydrant) gets the win with a top rope splash.
PlutoTV takes us back to when much bigger stars worked here, as Sting crotches Kevin Nash on the top rope and then lays Kurt Angle out with a baseball bat to win the TNA World Title.
Eli Drake and Chris Adonis show up at the LAX clubhouse, interrupting a game of dominoes. Diamonte pats them down as per Konnan's security policy, then Eli talks street with Konnan and suggests that they make sure Johnny Impact and oVe don't even show up at Bound For Glory. Konnan says this ain't no association and it's a one night only thing, then they're coming for Drake's title. Drake says they'll see about that, but shake on it. LAX isn't happy, but Konnan tells them that you don't always have to like the people you work with to get things done.
We see a video package hyping the X Division Title match at Bound For Glory, then we go to a preview…
X Division Champion Trevor Lee vs Garza Jr vs Desmond Xavier vs Sonjay Dutt vs Matt Sydal vs Petey Williams
They do spotspotspotspotspotspotspotspotspot and we go to commercial.
We're back, and they do spotspotspotspotspotspotspotspotspot until Desmond Xavier pins Trevor Lee.
Winner: Desmond Xavier
It was an X Division match.
Video package hyping the Impact vs AAA six man tag at Bound For Glory.
Gail Kim is backstage, and she's…HUGGING PEOPLE! She'll address the fans after this break!
We see a video package hyping the Knockouts Title match at Bound For Glory, then Gail Kim comes out to do an in-ring interview with Jeremy Borash, who puts over that it's been ten years since Gail became the first ever Knockouts Champion. Gail talks about how much that meant to her, then JB points out how Gail was the first woman inducted into the Hall of Fame, and has said she is wrestling in her last ever Bound For Glory event. Gail promises to walk out of Bound For Glory the Knockouts Champion yet again.
We see episode 832 of Global Forged…which tells us to go to the website to see who won the competition. Whatever.
Johnny Impact and oVe are backstage, and they're…HIGH FIVING! The main event is up next!
We run down the card for Bound For Glory one more time, see a video package hyping the Drake-Impact match, and then…IT'S MAIN EVENT TIME!
Johnny Impact & oVe vs Eli Drake & LAX
LAX jumps oVe in the aisle during their entrance, and Impact takes his time and waits for his music to hit before coming out, and gets blindsided by Drake, who nails him with the title belt and beats ihm down on the ramp. Impact recovers and takes the heels out with a twisty dive to the floor as we go to commercial.
We come back just in time to see Ortiz hit a sitout powerbomb on Jake Crist to take control. He is in peril for a few moments until Impact comes in and breakdances his way through the opposition, then catches Santana with a rollup for the win.
Winners: Johnny Impact & oVe
oVe and LAX spill out to the floor as Drake and Adonis work Impact over in the ring and stomp on his ding ding. The tag teams fight to the back as Adonis cuts the ring mat up to expose the boards underneath, then Drake hits the Gravy Train onto the bare plywood. Drake lays the mouth on Impact and we get one final video package hyping Bound For Glory before calling it a night.
---
FOLLOW US ON YOUR FAVORITE SOCIAL MEDIA. WE ARE ON FACEBOOK, TWITTER AND G+!
---
LATEST NEWS var numposts = 5;var showpostthumbnails = true;var displaymore = false;var displayseparator = true;var showcommentnum = false;var showpostdate = false;var showpostsummary = true;var numchars = 100;