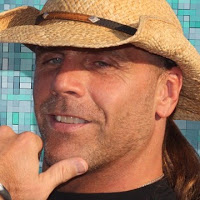 ESPN.com interviewed Shawn Michaels about the Montreal Screwjob 20th anniversary and here are some highlights:

On knowing what he was about to do to Hart:
"[It was] probably the most uncomfortable day I've ever had in the wrestling business," Michaels said of having to sit with Hart and plot out the match before the show began. "By the time the day comes, the decision has been made. But no one knows how it's going to get done until Bret and I sit down to start discussing the match — none of this can actually go into play until we do that. And so it was just an uncomfortable day knowing what you know, [how others] assume it's going to happen, and then you having to be the one to orchestrate it all."

"It's one thing to make the decision to do this. It's a whole 'nother thing to actually have to be the person to make it happen and not have any idea about how you're going to go about doing that. And then, even if you are successful, it's absolutely going to be the worst thing that could ever happen to you," Michaels said. "From a professional standpoint, reputation standpoint, even though I wasn't the most lovable guy back then, it was still just an absolute miserable day, [a] very uncomfortable day."
On the potential consequences:
"You don't go into something like that not understanding [the consequences]," Michaels said. "You may end up having to fight your way out of the building, or getting in a couple fights, or who knows. But one of the biggest things in the wrestling business is when you go out there with guys, you're trusting one another with your bodies.

"With all the differences Bret and I had, they never made their way into the ring. And so — believe it or not — that, more than anything, was the thing. Even though you're asked to do it, being obedient to your boss, it isn't fun. Pain, or getting in a fight, or getting beat up, that stuff heals eventually.

"It would've been a lot easier, honestly, to be able to say, 'Yeah, I knew and I did it,' and face whatever happened," Michaels said. "Because at least then, it'd be out in the open and whatever needed to happen would happen right there and then."
On the aftermath and how it affects him today:
"Quite honestly, it was the having to conceal it for all those years that was truthfully, the most uncomfortable for me, personally," Michaels said. "And I think [that's true] for everybody involved.

"I enjoyed darn near every day I was at work for 25 years doing that job, and that certainly was the worst day I can recall in the entire 25 years I was in the wrestling business," Michaels said. "I probably aged more in that one day than I did in the [rest of that] 25 years. And again, you wonder, but nothing really prepares you for how big that moment is, or actually doing it."
Click here for the full interview.
---
FOLLOW US ON YOUR FAVORITE SOCIAL MEDIA. WE ARE ON FACEBOOK, TWITTER AND G+!
---
LATEST NEWS var numposts = 5;var showpostthumbnails = true;var displaymore = false;var displayseparator = true;var showcommentnum = false;var showpostdate = false;var showpostsummary = true;var numchars = 100;