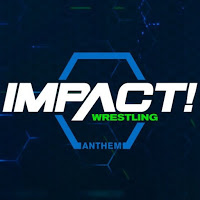 – We get the Anthem/Impact Wrestling graphic opening.
– Footage is shown of Alberto El Patron arriving to the building earlier tonight.

– A video package runs hyping tonight's show in Ottawa.
– We go live to Ottawa inside the Aberdeen Pavilion. Jeremy Borash is the first to welcome us to the show live tonight in Ontario. Borash is joined by Josh Mathews on commentary.
Impact X Division Championship – 6-Way Match
Trevor Lee (c) vs. Petey Williams vs. Sonjay Dutt vs. Dezmond Xavier vs. Garza Jr vs. Matt Sydal
We start with Trevor Lee and Sonjay Dutt. Lee tags in Matt Sydal. Series of takedowns early with Sydal tripping up Dutt. Dezmond Xavier gets the tag. Sydal pushes him off the corner and both go over the top rope. Petey Williams and Garza Jr gets the tag. Garza has his right shoulder heavily wrapped up and he's hardly using it. Garza removes his pants and puts them on the face of Lee. Lee takes a huge superkick from Williams and Sydal. Lee takes a quadruple tree of woe kick to the face in the corner. The action is all over the place. Double suplex on Garza and Dutt. Triple suicide dive by Williams, Sydal and Xavier to Garza and Dutt on the outside.
Back inside, Lee with a crazy flip powerbomb on Dutt. Lee with shots to the lower back of Dutt. Garza eats a big elbow from Lee. Lee stomps over the bad arm of Garza. Garza with a low kick catching Lee during a charge. Lee cleans house on the ring apron, but eats knees on a Codebreaker from Williams. Williams with his side russian leg sweep on Lee followed up with a facebuster. Lee avoids a Canadian Destroyer. Sydal jumps off the shoulder of Williams to catch Lee. Williams with a huricanrana over the top rope to Lee on the outside! Xavier with an X19 over the ring post. Xavier with a huge flip over the top rope taking out everyone. Xavier with a twisting corkscrew on Lee back inside. Dutt breaks it up and hits a tornado DDT on Xavier. Xavier flips off the corner taking out Dutt after Sydal attempted a snap huricanrana. Williams with a boot to Garza. Williams with a Sharpshooter on Sydal. Dutt with a superkick. Lee with a kick. Sydal kicks Lee. Sydal with a knee to Williams. Canadian Destroyer to Xavier. Lee quickly tosses Williams out of the ring. Lee covers Xavier and picks up the pinfall to retain.
Winner and still X Division Champion: Trevor Lee
– Hakim Zane, the winner of the Global Forged series, is in attendance tonight.
Tyson Dux vs. Taiji Ishimori
Lock up and Dux drops Ishimori with a shoulder block early. Ishimori with a huricanrana and dropkick combo quickly on Dux. Ishimori teases a dive to the outside, but hangs on to the ropes and flips back inside. Dux picks up, walks Ishimori around and drops him back in a back suplex. Laurel Van Ness is at ringside hitting on guys at ringside. The crowd is completely distracted by this. Ishimori with a springboard splash over Dux. Laurel is now sitting on the lap of a fan in the crowd. Ishimori with a stomp over the chest of Dux from the corner for a two count. Ishimori with knees to Dux trying to counter a suplex attempt. Ishimori with a 450 splash on Dux off the top rope to get the pinfall.
Winner: Taiji Ishimori
Backstage:
Grado is warming up when Abyss walks up. He tells Joseph that they don't need to do this tonight. Abyss says no Joseph is here and tells Grado the match is on. Grado says he is ready for the destruction in the Monster's Ball match tonight. He talks about Abyss trying to take away his work Visa. "Expect a different Grado."
In the Arena:
We are back and Alberto El Patron makes his way to the ring with a mick. Jeremy Borash notes on commentary this isn't scheduled and they are a little uneasy about him having a live mic.
Patron is happy to be back in Impact Wrestling and wants to give a history lesson. He said all he heard from the people in the office "back there" was how amazing he is. Patron said after bleeding, crying and suffering for this company, "do you wanna know what this company, those cowards hiding back there, do you want to know what this company did to me?" He said they screwed him. Patron calls them backstabbers. Mathews suggest they cut his mic. Patron talked about being suspended even though the facts said he didn't do anything. He added how they stopped paying him and took his title away from me.
Patron says now they have a paper champion in this company and how he's the real champion. He said this company didn't care about his three children when they suspended him. Patron talks about no one in the company contacting him or checking up on him. He talks about the owner of Impact Wrestling reaching out and apologizing. Patron plans to make a statement tonight. "This place is filled with cowards. This place is filled with losers. This place is filled with backstabbers. What's up JB?" Patron looks right at Borash. "What's up Mr. I Never Miss One Day?" Patron gets on the ring apron and says he thought they were friends. He demands Borash answer him as he starts walking up the ramp. Patron asks Borash where he was three months ago. Borash is getting upset as Patron walks right up to the announce table. "This is stupid," says Borash as Patron approaches. Borash admits he didn't call or text and apologizes to Patron on the mic. Patron extends his hand to Borash. Patron shakes his hand. "But you still shaking my hand," adds Patron. He came to Canada with a plan and to make a statement. Patron wants to make that statement with Borash. He adds "or maybe not" touching Borash's forehead. Patron tells Canada this is Bound for Glory "and tonight is going to be amazing." Patron drops the mic and heads to the back.
– A video package runs hyping Abyss vs. Grado in a Monster's Ball match.
Monster's Ball Match
Abyss vs. Grado
Before the match, Abyss grabs a mic and walks up to Grado. He says he smells fear and questions any man that wears a fanny pack. Abyss doesn't see Grado dancing now. Grado smiles and starts dancing. Grado with a low blow kick to Abyss!
The referee signals the bell and here we go. Grado with a few more shots to Abyss and tosses a kendo stick, trash can lid, steel chair, cheese grader and trash can in the ring. Grado attempts a sunset flip, but Abyss holds on and staple guns Grado on the forhead! Abyss is tossing boards covered in barbed wire inside the ring.
Abyss props a barbed wire board over the ring apron and ring barricade. Abyss tosses Grado into the barricade. Abyss is putting the barbed wire boards up against the corner. He then grabs a bag and pours thumbtacks over the mat. Grado with a low blow to Abyss using a cheese grader. Grado bounces the grader off the head of Abyss and smacks a trash can over his head a few times. Grado goes up top. Abyss knocks him off and Grado crashes through the barbed wire board that was across the ring apron/barricade! Abyss pulls out a 2×4 covered in nails from under the ring. Grado avoids a shot and throws right jabs at Abyss. Grado cracks a kendo stick over the head of Abyss. Laurel Van Ness is back at ringside sitting on a fans lap. Grado with a boot that sends Abyss down back first over the barbed wire board! Grado puts another barbed wire board over the chest of Abyss. Grado is going up top. Grado with a splash off the top over the board on Abyss! Abyss gets a shoulder up.
Laurel gets inside the ring and gives Grade an Unprettier facebuster. She throws some shots at Grado and sees the 2×4 with nails. The lights go out. When they return, Rosemary is inside the ring and is staring down Laurel. She spits mist in the face of Laurel. Rosemary and Abyss have a stare down. Abyss grabs Rosemary by the neck. He lets her go and tries to mist Grado, but Grado moves and she mists Abyss. Abyss is blinded and chokeslams Rosemary through the thumbtacks! Grado with a roll up and gets a close two count. We hear the bell and the referee signals it was only a two count. Abyss with a Black Hole Slam on Grado over the barbed wire board. Abyss stays on top of Grado to get the pinfall.
Winner: Abyss
After the match, Jeremy Borash says that is the end of Grado in Impact Wrestling.
Backstage:
Eddie Edwards, EC3 and James Storm talk about being Team Impact. Some really bad audio production on this pre-tape. Storm is yelling and the mic is making crazy noises. He says Team Impact will beat Team AAA tonight.
– A video package runs hyping Team Impact vs. Team AAA.
Team Impact (Impact Grand Champion EC3, Eddie Edwards and James Storm) vs. Team AAA (Pagano, Texano Jr and El Hijo Del Fantasma)
We start with Eddie Edwards and Fantasma. Edwards blocks a kick from Fantasma on the outside. Edwards with quick shots and tags in James Storm. EC3 didn't want the tag. Tag to Texano Jr who is brought in by Storm. Storm catches Texano with a quick DDT. Texano responds with a big kick to the head. Edwards tags himself in. Edwards catches Texano with a boot in the corner. Pagano and Fantasma crotch Edwards in the corner and triple team him with stomps when the referee was distracted arguing with EC3. Pagano with a launching clothesline to Edwards. Fantasma gets the tag.
Double huricanrana takedown on Texano and Fantasma by Edwards. EC3 pulls back avoiding another tag as Storm tags himself in. Storm takes out Texano and Fantasma at the same time. Pagano gets the tag and works over Storm. EC3 again argues with the referee. Texano uses his bull rope to the back of Storm on the outside. Back inside, Texano gets the tag and chops away at Storm in the corner. Storm with an Alabama Slam on Texano from the corner. EC3 wants the tag and gets it. EC3 cleans house. EC3 drives Fantasma down and drops Texano over him. Edwards sends Fantasma out. Edwards dives out and takes out Fantasma and EC3 as well. Texano jumps over the top taking out Fantasma, EC3 and Edwards. Pagano with a jumping elbow to Storm. Storm launches Pagano over the top rope using his feet on his back. Storm goes up to the top turnbuckle and dives taking everyone out!
Tower of Doom with five people from the corner. Storm is left to drop a springboard elbow over Texano. Storm takes out Pagano and Fantasma with a double clothesline. Everyone is down. Texano with a spinebuster on EC3. Storm with a backstabber on Texano. Pagano with a kick and blockbuster on Storm. Edwards with a kick to the head of Pagano. Fantasma with a dropkick to Edwards. Edwards with a kick to the face of Fantasma. Fantasma with a modified Tombstone Piledriver on Edwards over the ring apron. Texano with a leg lariat to Storm. Tag to Pagano who goes up top. Pagano drops a leg over EC3 off the top turnbuckle. EC3 with a double low blow to Pagano and Texano. Double One Percenter to both as well. EC3 tags in Storm and tells him to kick their heads off. Storm with his Last Call superkick to Pagano. Storm hooks the leg of Pagano and picks up the pinfall.
Winners: Team Impact (Impact Grand Champion EC3, Eddie Edwards and James Storm)
After the match, EC3 grabs some beer at ringside and celebrates with James Storm. Storm pours some beer into the mouth of Edwards at ringside.
– Backstage, Impact Global Champion Eli Drake is with Chris Adonis. Drake says Johnny Impact thinks he deserves this title shot when all he deserves is a kick to the ass.
– Backstage, we see a person on the ground with a Mexico flag over their body. We see a man standing nearby putting his thumb down and walking away.
Impact Tag Team Championships – 5150 Street Fight
oVe (c's) vs. LAX
Borash and Mathews think it was Homicide backstage with the attack.
LAX with a dive to the outside taking out oVe right away. Jake Crist with a boot to Ortiz at ringside using a garbage can. Santana is brawling with Dave Crist in the crowd. Dave drops Santana over a steel chair on the outside. Konnan tosses a garbage can at Dave. Jake and Ortiz are brawling on the entrance ramp now. Ortiz with a powerbomb to Jake off the ramp through a table at ringside! Konnan is helping put Dave on a table near a wall with a structure. Santana is up high on a metal structure. Santana drops and crashes over Dave through a table! The crowd starts a loud "HOLY SHIT" chant.
Ortiz is propping a ladder over the ring apron and ring barricade. He puts Jake over the top of the ladder and then puts a chair over his chest as well. Jake is up and cracks the chair over the head of Ortiz. Jake sets up two chairs facing each other as Konnan tries to fire up the crowd. Jake tosses another chair off the head of Ortiz. Jake attempts a superplex on Ortiz over the chairs, but Jake overshot and crashes over the chairs instead! Jake catches Santana with a boot in the corner, but Santana recovers with another kick dropping Jake in the corner. LAX double team Jake dropping him over a stack of steel chairs. Dave breaks up the pinfall.
Kick exchanges between LAX and oVe. Sami Callihan is here and throws powder in the face of Konnan at ringside. He tosses Santana over a ladder. Jake low blow kicks Ortiz. Sami with a piledriver on Ortiz through a table at ringside. Sami tosses Ortiz back inside the ring. Jake and Dave crawl over covering a lifeless Ortiz to retain the titles.
Winners and still Impact Tag Team Champions: oVe
After the match, oVe continues the attack on LAX. Sami Callihan spits on a flag and draps it over LAX. oVe continues to stomp away at LAX inside the ring.
– A video package runs hyping Sienna vs. Gail Kim vs. Allie.
– Backstage, Gail Kim addresses retiring at the end of the year and getting this shot at the Knockouts Championship. She says tonight is not the night to be nervous.
Impact Knockouts Championship – Triple Threat
Sienna (c) vs. Gail Kim vs. Allie
Gail Kim and Allie double team Sienna early. Kim drops Sienna with a clothesline on the ring apron. Series of pinfall attempts between Kim and Allie. Double german suplex by Sienna on Kim and Allie. On the outside, Allie with a bulldog to Sienna bouncing off the ring. Kim drops Allie with a swinging kick using the ring post. Kim and Allie take turns hitting Sienna at ringside and then drop her over the barricade. Back inside, Kim and Allie exchange lefts and rights locking up. Sienna is up top and gets knocked down. Kim with a top rope huricanrana to Sienna. Kim leaps and takes out Allie with a flying elbow. Allie with an ugly looking elbow drop to Kim in the corner. Sienna tackles Allie on her way back in. Sienna sends Kim into the corner hitting Allie who was up top.
Sienna with a fallaway slam on Allie off the top. Sienna then dumps Kim over Allie. Series of pinfall attempts by Sienna that get broken up. Kim with a close roll up on Sienna for a two count. Allie with a Codebreaker to Sienna. Kim with Eat Defeat on Allie. Sienna breaks up the pinfall. Sienna sends Allie into Kim in the corner. Sienna dumps Allie over the top rope. Kim off the top with an Eat Defeat on Sienna. Kim hooks the leg and gets the pinfall.
Winner and new Knockouts Champion: Gail Kim
– Backstage, we see American Top Team talking with Lashley about tonight.
– We see Eli Drake and Johnny Impact warming up for the main event tonight.
– At ringside, Jeremy Borash says Gail Kim will address winning the Knockouts Championship and "retiring on top" on Impact this Thursday night on Pop TV.
– Jimmy Jacobs shows up on the stage. Ottawa gives him little to no reaction similar to the debut of Sami Callihan earlier tonight. Jacobs walks over to the commentary table putting on a headset. Jeremy Borash says he doesn't work here. Jacobs starts laughing at that statement. When he leaves, Mathews jokes he wants to get a selfie.
– We see Moose firing up Stephan Bonnar.
Six Sides of Steel
Lashley and King Mo w/ American Top Team vs. Moose and Stephan Bonnar
Lashley drops Stephan Bonnar right away and then tosses him into the cage. Lashley and Moose exchange shots. King Mo is also down courtesy of Moose. Moose dropkicks Lashley in the back against the cage. King Mo drops Moose with a right hand. Lashley attacks Bonnar and Moose takes out Mo again. Moose kicks Lashley in the face and follows it up with chops. Lashley picks up and powerbombs Moose into the side of the cage. Lashley starts working over Bonnar in the corner with right hands. Bonnar has Lashley up and drops him with a powerbomb! That was a nasty landing for Lashley. Mo is busted open. Moose with another shot to Mo. Moose tosses Mo into the side of the cage as Lashley plants Bonnar with a big powerslam. Lashley and Moose exchange shots.
Lashley with a clothesline to Moose. Moose took it so flush that his boots nearly took out Lashley. Moose levels Lashley with a quick spear. Mo and Bonnar are squaring off now. Mo with a takedown and throws rights in Bonnar's guard. Bonnar is going for an armbar into a triangle. Bonnar with a kimura locked in. Mo breaks free and gets another takedown on Bonnar. Series of pinfall attempts between Mo and Bonnar. Ottawa starts a loud "GSP" chant. UFC's Colby Covington is at ringside taunting the audience. Bonnar with knees to Mo. Mo with a spear takedown on Bonnar. Mo is throwing rights. Bonnar catches Mo when American Top Team opens the cage door and hit the ring. They swarm Bonnar. Moose levels Colby. Moose takes out Lashley in the corner and then hits a top rope cross body. Moose with a top rope sitdown powerbomb to a member of American Top Team. Moose big boots Mo out of the ring to the outside through the cage door. Moose tosses King Mo into the barricade. Dan Lambert tosses Mo back inside. Lambert closes the cage door behind him and locks the door. Bonnar with big kicks to Mo and Lashley. Colby attacks Bonnar. This sets up a big spear by Lashley. Moose is climbing up the cage. Moose off the top of the cage taking out Lashley and another member of American Top Team! Dan Lambert is left standing and throws the referee at Moose. Moose grabs Lambert. Colby with a kick to Moose. Lashley with another spear that levels Moose. Lashely hooks the leg for the win.
Winners: Lashley and King Mo
Backstage:
Johnny Impact says all of his sacrifices will pay off tonight. He said he had two heroes growing up, Randy Savage and his father. He's been thinking about what his father will say when he comes home champion.
Impact Global Championship
Eli Drake (c) w/ Chris Adonis vs. Johnny Impact
The bell rings and Johnny goes after Drake right away with right hands. Johnny with a clothesline and right hands. Johnny with a driving dive clothesline to Drake. Johnny trips up Drake on the outside and lands a kick to the face. Johnny pulls and drives Drake down with an elbow to the outside. Johnny with a flip dive that catches Drake on the outside. Back inside, Drake catches Johnny with an elbow and stomps away. Johnny with a high back body drop on Drake and follows it up with a jumping side kick. Johnny props Drake up on the second rope, kicks him in the back, hits the ropes, slides under him and pulls him down in a german suplex while sliding under. Impressive. Johnny with body shots to Drake. Adonis with cheap shots to Johnny when Drake distracts the referee.
Drake irish whips Johnny to the barricade. Johnny slides under the barricade and then leaps back over. Back inside, Drake catches Johnny with a neckbreaker over the ring apron. Drake sends Johnny face first into the steel ring steps. Johnny responds dropping Drake back first off the steps. Back inside, Drake catches Johnny with a snap powerslam for a two count. Drake catapults Johnny into the middle rope from the ring apron. Drake crotches Johnny over the ring barricade. Drake tosses Johnny back inside. Drake with an impressive springboard moonsault that catches Johnny resulting in a two count. Johnny crotches Drake on the top turnbuckle. Johnny with a close pinfall dropping Drake back and splashing over him. Johnny with a standing shooting star over Drake for another two count. Drake avoids an elbow, eats a dropkick from Johnny and falls to the corner. Johnny with a kick to Drake avoiding him at all costs. Drake with a superplex off the top on Johnny. Both brawl to the corner. They are up top. Johnny drives Drake off the top rope to the ring below! Johnny catches Drake with a springboard kick to the face. Adonis has the title, but Johnny grabs it and levels Adonis with it when he gets in. Johnny tosses the title aside, positions Drake near the corner, goes up top and connects with his flip elbow. Drake kicks out.
Johnny with a big knee to the face of Drake. Johnny kicks Drake back inside the ring from the ring apron. Johnny connects with his split leg moonsault. Johnny covers Drake.
Alberto El Patron jumps over the barricade and pulls the referee out of the ring. Johnny dives out and misses Patron, taking out the referee instead. Patron has a steel chair and cracks it over the head of Johnny. Patron gets inside the ring, picks up the Global Championship and levels Drake with it. Patron tosses Johnny and the referee back inside the ring. Patron grabs the chair and breaks it cracking it over the head of Johnny back inside.
Patron puts Drake over Morrison and wakes up the referee. The referee counts the pinfall. Eli Drake retains the Impact Global Championship tonight in Ottawa.
Winner and still Impact Global Champion: Eli Drake
After the match, the referee hands a lifeless Eli Drake the Impact Global Championship as we see a shot of Alberto El Patron on one knee smiling to close the show in Ottawa.
---
FOLLOW US ON YOUR FAVORITE SOCIAL MEDIA. WE ARE ON FACEBOOK, TWITTER AND G+!
---
LATEST NEWS var numposts = 5;var showpostthumbnails = true;var displaymore = false;var displayseparator = true;var showcommentnum = false;var showpostdate = false;var showpostsummary = true;var numchars = 100;