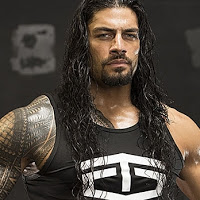 Roman Reigns recently spoke to WWE.com about the passing of his brother, former WWE star Matt "Rosey" Anoa'i, and his plans for WWE Payback. You can read a highlights below:

Roman Reigns comments on his brother's passing, how his family is doing:
Right now, it's one of those situations where it's a lot of mixed feelings. When you live in a big family, it's always great to be able to come together, but to have to come together to send off a brother — and not only was he my brother, but in our family, even when you're cousins, we're all so close that we feel like brothers. That's the type of connection we have in our family. It was an extremely sad weekend, and it's still really tough. Everybody's grieving. But to see our family come together and have a hundred-plus family and friends come together to celebrate my brother's life really meant a lot. It just continually picks up our family and keeps us moving on.
Reigns comments on the support from everyone:
I just want to thank everybody who's reached out. All my fans, everybody has been so supportive. This is a tough time but like everything in life we can learn from it and get better from it. My only hope now is that I can continue to represent my family and represent my brother and continue to push our legacy. He was my number one fan. He never missed a match, he never missed anything I did in the ring, he always had great advice for me and always reached out to talk. Payback and 2017 and any chance I get to go in that ring I'm representing him.
Reigns comments on facing Braun Strowman at WWE Payback:
Physically, I'm as beat up as I am emotionally. This has been two of the roughest weeks of my professional career and life. I've never experienced a loss this close since it's my only blood brother, but I've also never experienced a beatdown like Braun Strowman gave me. It's unfortunate, because whatever point he's trying to get across, he's handling it the wrong way. And whether he thinks he's a monster or not, I'm the top dog, I'm the big dog in this yard. I've said it before and I'll say it again: I already took out the greatest legend of all time. If anybody should be worried, it should be Braun Strowman. He's got a whole storm of payback that's about to come his way this Sunday.
---
GET EVERY NEWS 24/7 FOLLOWING US ON YOUR FAVORITE SOCIAL MEDIA. WE ARE ON FACEBOOK, TWITTER AND G+!
---