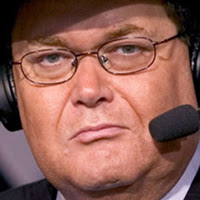 – As noted, WWE announced 75,245 fans in attendance for WrestleMania 33 on Sunday night – a new attendance record for the Orlando Citrus Bowl (Camping World Stadium). WWE sent us the following announcement with more details on the attendance:

WRESTLEMANIA® BREAKS RECORDS

Five Consecutive Nights of WWE® Sellouts in Orlando

ORLANDO, FL – April 2, 2017 – WWE (NYSE: WWE) announced tonight that WrestleMania 33 became the highest-grossing event in the history of the Orlando Citrus Bowl and broke the stadium's attendance record with 75,245 fans from all 50 states and 62 countries. WWE's annual pop-culture extravaganza grossed $14.5 million, surpassing the previous record set by the Rolling Stones in 2015. The previous Orlando Citrus Bowl attendance record was set by WrestleMania 24 in 2008 with 74,635 fans.

As part of the week-long WrestleMania celebration, WWE will have an unprecedented five consecutive nights of sellouts at the Citrus Bowl and Amway Center.

"WrestleMania Week was a tremendous success for the City of Orlando and it was an honor to host WWE and their fans back in our community," said Orlando Mayor Buddy Dyer. "This is a testament to the investments we've made in our community venues that continue to attract these showcase events and solidify Orlando as the nation's leading sports and entertainment destination."

"WrestleMania made a triumphant return to Orlando and again broke multiple records," said WWE Executive Vice President of Special Events John Saboor. "This success would not have been possible without the tireless support of Mayor Dyer, the Local Organizing Committee and all of the public and private sector partners throughout Central Florida. We now turn our attention to New Orleans for our WrestleMania 34 celebration."

WrestleMania 34 will take place on Sunday, April 8, 2018 from the Mercedes-Benz Superdome in New Orleans. Ticket information will be announced later this year.

Top Ten All-Time Attendance Records at WrestleMania:

1. 101,763: WrestleMania 32, AT&T Stadium, Arlington, TX, April 3, 2016

2. 93,173: WrestleMania 3, Pontiac Silverdome, Pontiac, Michigan, March 29, 1987

3. 80,676: WrestleMania 29, MetLife Stadium, East Rutherford, New Jersey, April 7, 2013

4. 80,103: WrestleMania 23, Ford Field, Detroit, Michigan, April 1, 2007

5. 78,363: WrestleMania 28, Sun Life Stadium, Miami, Florida, April 1, 2012

6. 76,976: WrestleMania 31, Levi's Stadium, Santa Clara, California, March 29, 2015

7. 75,245: WrestleMania 33, Orlando Citrus Bowl, Orlando, Florida, April 2, 2017

8. 75,167: WrestleMania 30, Mercedes-Benz Superdome, New Orleans, LA, April 6, 2014

9. 74,635: WrestleMania 24, Orlando Citrus Bowl, Orlando, Florida, March 30, 2008

10. 72,744: WrestleMania 25, Reliant Stadium, Houston, Texas, April 5, 2009
– WWE Hall of Famer Jim Ross tweeted the following after making his WWE return to call Roman Reigns' win over The Undertaker in the WrestleMania 33 main event:
It's always cool to hear #BoomerSooner at #Wrestlemania. 75,000+ heard my homage to @OU_Football tonight. I know Jan was watching. @WWE
— Jim Ross (@JRsBBQ) April 3, 2017
---
GET EVERY NEWS 24/7 FOLLOWING US ON YOUR FAVORITE SOCIAL MEDIA. WE ARE ON FACEBOOK, TWITTER AND G+!
---