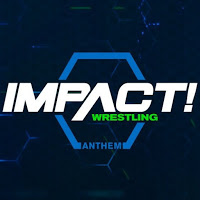 Impact Wrestling star DJ Z, real name Michael Paris, is undergoing surgery today after suffering an injury at last night's Crash event in Mexico City.
"I'm in an ambulance right now, we're not sure what's wrong," Paris said. "[I] thought maybe I broke a rib or something. [I] finished the match, however. [I] just puked my guts out after the match and couldn't stand up and was basically dying and turning pale. We're going to go to the hospital and see what's wrong with me."

Gringo Loco, real name Charlie Santos, was with Paris last night and posted the following on Facebook:
UPDATE: Please keep Michael Paris in your prayers. He suffered multiple injuries during his match last night at The Crash. I was with him the entire night and I've never witnessed someone in more pain than him.

He will be undergoing surgery later today to stop the internal bleeding that occurred. With all of our prayers, if he's very lucky the doctor said if all goes well the recovery time will be short. Let's all pray that happens
UPDATE: after a sleepless night and countless documents to get this all under way, Michael Paris is going into a major surgery as I write this . He's been coherent and talking the entire time but in excruciating pain every minute. After numerous exams , they found that the colon was fractured and bleeding internally , which was causing all the pain and discomfort. They're going to try to repair it first and if that doesn't work , it only gets more complicated. Please keep him in your thoughts and prayers . I personally have been over run with emotion since last night wishing I could help him. They only thing we Can do now is wait. I'll update as soon as anything is told to me.
At least the match was good and the crowd threw money in the ring. If the match sucked and i got hurt id cry

pic.twitter.com/kuGIC0mEAq

— D J Z (@IAmDJZ) April 6, 2017
---
GET EVERY NEWS 24/7 FOLLOWING US ON YOUR FAVORITE SOCIAL MEDIA. WE ARE ON FACEBOOK, TWITTER AND G+!
---