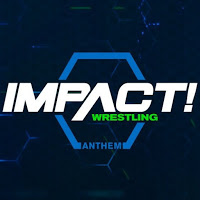 This week's Impact Wrestling episode, featuring "The Battle of The Announcers" with Jeremy Borash leading Matt Morgan, Magnus, Chris Masters and Alberto El Patron to victory over Josh Mathews' team of Bram, Tyrus, Eli Drake and World Heavyweight Champion Bobby Lashley, drew 302,000 viewers. This is down from last week's 309,000 viewers.

You can see this week's "Impact In :60" video below.
This week's Impact ranked #115 on the Cable Top 150, down from last week's #104 spot.
---
GET EVERY NEWS 24/7 FOLLOWING US ON YOUR FAVORITE SOCIAL MEDIA. WE ARE ON FACEBOOK, TWITTER AND G+!
---