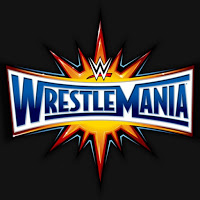 Brock Lesnar vs. Bill Goldberg at WrestleMania 33 for the WWE Universal Title is now official after Goldberg defeated Kevin Owens for the gold at WWE Fastlane last night.
Below is WWE's official preview for the match:

As if the long-awaited mega rematch between Goldberg and Brock Lesnar at WrestleMania 33 wasn't already big enough, the stakes have been heightened following Goldberg's triumph at WWE Fastlane.

Now, The Beast Incarnate is out for not only redemption on Sunday, April 2, but also Goldberg's newly won Universal Championship.

Despite his world-beater bona fides, The Conqueror has never defeated his decorated opponent. Indeed, Goldberg has had Lesnar's number since the first time they locked horns, at WrestleMania XX. After more than a decade away from WWE, Goldberg returned last fall and destroyed Lesnar in shocking fashion at Survivor Series, thrashing The Conqueror in one minute and 26 seconds.

Lesnar's advocate, Paul Heyman, chalked up the loss to The Beast taking Goldberg too lightly and nothing more. Yet at Royal Rumble, Goldberg enjoyed the upper hand again, eliminating Lesnar from the event's eponymous 30-Superstar brawl.

No one else has thrived against Lesnar the way Goldberg has. Lesnar, a four-time WWE Champion, has carved out a career of destruction. Among his many accomplishments since returning to WWE in 2012, Lesnar ended The Undertaker's once unbreakable WrestleMania Streak, demolished John Cena and bludgeoned Randy Orton to the point of referee stoppage.

Goldberg, however, has proven to be an unbeatable foe, so far.

Will Lesnar's luck change when he battles Goldberg for Raw's top championship, at WWE's biggest event of the year, no less? Or can Goldberg further cement his incredible legacy, putting an exclamation point on his career with another victory against The Beast?

Find out which iconic behemoth comes out on top when Universal Champion Goldberg meets Brock Lesnar at WrestleMania 33 on Sunday, April 2, live on the award-winning WWE Network.
---
GET EVERY NEWS 24/7 FOLLOWING US ON YOUR FAVORITE SOCIAL MEDIA. WE ARE ON FACEBOOK, TWITTER AND G+!
---