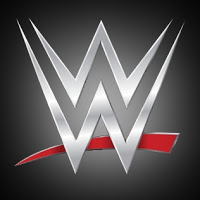 – Chad Gable and Jason Jordan spoke with TheWhig.com after losing the SmackDown Tag Team Titles to The Usos last week. Jordan commented on going into WrestleMania 33 Week with a likely rematch in the works:
"For me, I think it hasn't quite set in. I understand that it's such a big stage and I understand the allure of WrestleMania and WrestleMania week. We had a little bit of a taste of that in NXT last year. But I think when we get in this grind of being on the road every single week, it's kind of hard to look ahead too much. You're always trying to make sure you're not taking for granted the task that's in front of you. I think once we get there, once we get to WrestleMania, when we walk into that building, that's when it's really going to set in for me … the culmination of all the hard work that we've put in, and like you said, starting off just watching wrestling with my brothers to this … that's when it will all sink in."
– WWE is emailing a promotion to past subscribers of the WWE Network offering three months of the Network for only $9.99. This includes WrestleMania 33, NXT Takeover, Payback, Backlash, Extreme Rules and Money In The Bank.
– Here is an aerial photo of the WrestleMania 33 set:

Click to Enlarge
– WeAreTheMighty.com posted this exclusive look at the movie poster for "The Wall," which hits theaters on May 12th and features John Cena in a starring role. Cena can be seen at the bottom of the poster:
— We Are The Mighty (@WeAreTheMighty) March 27, 2017
---
GET EVERY NEWS 24/7 FOLLOWING US ON YOUR FAVORITE SOCIAL MEDIA. WE ARE ON FACEBOOK, TWITTER AND G+!
---