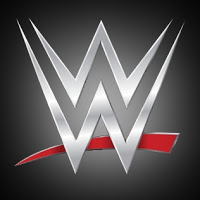 – Samoa Joe turns 38 years old today. Today would have also been the 42nd birthday of former WWE Superstar Andrew "Test" Martin.
– As noted, Mauro Ranallo was not able to make this past Tuesday's SmackDown Live due to the winter storm that hit the Northeast. His absence was met with criticism from some former WWE commentators. JBL also took a shot at his broadcast colleague, writing on Twitter:
.@mauroranallo I made the show, everyone made the show, everyone. Maybe he shouldn't have bashed me if he wasn't going to show up.
— John Layfield (@JCLayfield) March 17, 2017
– PWInsider reports that a top name being discussed for a roster switch right now is Roman Reigns. There have been discussions to solidify this move and make him the top pick to defect.
They note that not only would this get Reigns out of the cycle of competing against Kevin Owens but it would also provide an opportunity for him to compete against strong heels such as The Miz and Baron Corbin.
Other Superstars have been rumored to jump but as of now Reigns is the only person who WWE is having serious talks about switching over to SmackDown Live from RAW.
They finish by saying that the decision is focused around Reigns being the next John Cena and note the lack of strong babyfaces on Smackdown.
---
GET EVERY NEWS 24/7 FOLLOWING US ON YOUR FAVORITE SOCIAL MEDIA. WE ARE ON FACEBOOK, TWITTER AND G+!
---