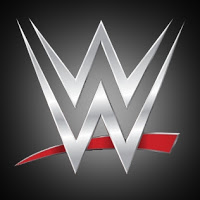 – Below is new video of Mojo Rawley training at the WWE Performance Center in Orlando as he prepares for the Andre the Giant Memorial Battle Royal at WrestleMania 33 on Sunday.

– WWE has a new article with celebrities Peter Rosenberg, Gabriel Iglesias and Maria Menounos predicting the WrestleMania 33 matches. Here are their predictions for Brock Lesnar vs. WWE Universal Champion Bill Goldberg:
MARIA MENOUNOS: I love the run Goldberg is on, but how many times can the world's greatest fighter be stopped? Brock is a monster and wrecking machine. I can't see Goldberg foiling him a third time. Winner: Brock Lesnar
GABRIEL IGLESIAS: Brock will win and end Goldberg's career. Brock has taken too much to lose again at WrestleMania. Winner: Brock Lesnar
PETER ROSENBERG: Brock, Brock, Brock. I am not saying Goldberg can't win. Obviously, he has shown quite the opposite. That said, yet another Goldberg win would be downright shocking. Winner: Brock Lesnar
– We noted last year how Shelton Benjamin was set to make his return to the WWE SmackDown brand but that return was being delayed due to an injury. Shelton noted on Twitter today that he has been cleared to compete. No word yet on when he will return to WWE but it's believed the return was never taken off the table.
After 9 of the hardest months of my life, I'm happy to announce I have been OFFICIALLY CLEARED to return to action. Effective Immediately!

— Shelton J. Benjamin (@Sheltyb803) 30 marzo 2017
---
GET EVERY NEWS 24/7 FOLLOWING US ON YOUR FAVORITE SOCIAL MEDIA. WE ARE ON FACEBOOK, TWITTER AND G+!
---