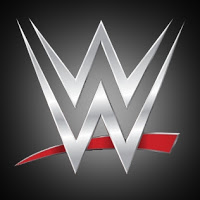 – Below is video from Stephanie McMahon's appearance on ESPN's S6 yesterday. Stephanie confirms she will be out in some sort of costume for Triple H's WrestleMania 33 entrance on Sunday.
Regarding former UFC Champion Ronda Rousey possibly going to WWE, Stephanie says the two sides have not had any recent talks but it would be a "match made in Heaven" and she hopes to have that opportunity one day.
– Paul Heyman's latest WrestleMania 33 blog for Yahoo Sports is now online at this link, discussing the annual post-WrestleMania RAW. Here's part of what Heyman wrote on this year's show:
How much time should be allocated to follow up on Goldberg, who is going to be on the downside of losing the Universal Championship, right in front of his wife, son and adoring public?
Oh, by the way, that's not a prediction, that's a spoiler, too.
How much time should be set aside to feature highlights of Brock Lesnar taking Goldberg to Suplex City, asserting his dominance in the ring the same way he manhandled his opponents in the Brocktagon? How much time will WWE need to accurately reflect the dawning of a new era, in which the most accomplished athlete in the history of this industry has ascended to the very top, capturing the Universal Championship from a seemingly unstoppable superhero? Is the emphasis on Monday's program the Goldberg-eating carnivore eating the titleholder alive, putting an end to the most extraordinary championship comeback in modern day history? Or should we focus on Brock's next move, next challenger, next sacrifice at the alter of the Freight Train of Pain?
Sigh.
There's so much to think about, but WWE has a huge advantage this year. We can plan Monday's show in advance. No need to wait until we see what happens when Brock Lesnar steps into the ring against Goldberg this Sunday in order to write the show, and allocate the proper time needed to tell whatever story transpires at WrestleMania. Brock Lesnar is going to win. Brock Lesnar is going to win the Universal Championship. Brock Lesnar is going to win the Universal Championship from Goldberg this Sunday, April 2, 2017 at WrestleMania.
---
GET EVERY NEWS 24/7 FOLLOWING US ON YOUR FAVORITE SOCIAL MEDIA. WE ARE ON FACEBOOK, TWITTER AND G+!
---