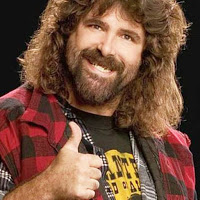 As seen on Monday's episode of RAW, Stephanie McMahon fired Mick Foley as the General Manger of the show, however that may not be the last we see of him.
Dave Meltzer discussed on Wrestling Observer Radio the possibilities of Foley interfering in the unsanctioned match between Seth Rollins and Triple H at WrestleMania 33. Meltzer speculated that Foley could return to aid Rollins in a victory over the man with three h's.
"There is a possibility that Foley does a run in at WrestleMania, because his [hip replacement] surgery isn't before WrestleMania. So there is a possibility," said Meltzer. "But the only thing that would be is Foley would help Seth Rollins beat Triple H."
---
GET EVERY NEWS 24/7 FOLLOWING US ON YOUR FAVORITE SOCIAL MEDIA. WE ARE ON FACEBOOK, TWITTER AND G+!
---