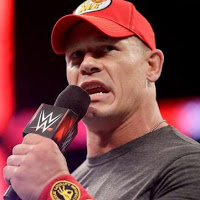 – As noted, ratings were delayed this week due to the outage at a Nielsen data center over the weekend. This week's WWE SmackDown, featuring the build for AJ Styles vs. Shane McMahon at WrestleMania, drew 2.628 million viewers. This is down 4% from last week's 2.738 million viewers. It was likely affected by Rachel Maddow releasing the first two pages of President Donald Trump's 2005 tax returns that night.

SmackDown was #7 in viewership on cable for the night, behind The Rachel Maddow Show, Fixer Upper, The O'Reilly Factor, Tucker Carlson, The Last Word With Lawrence O'Donnell, and Hannity. SmackDown was #2 in the 18-49 demographic, behind The Rachel Maddow Show.
In comparison, Monday's RAW drew 3.232 million viewers, up from last week's 3.216 million viewers. It beat SmackDown viewership this week by 19%.
– As noted, it was revealed today that John Cena will be inducting Kurt Angle into the 2017 WWE Hall of Fame. Angle wrestled Cena in Cena's first WWE televised match. Cena commented on Angle inducting him, writing on Twitter:
Thank you for everything you taught me and grateful to be a part of such a historic moment in @WWE history.
— John Cena (@JohnCena) March 16, 2017
---
GET EVERY NEWS 24/7 FOLLOWING US ON YOUR FAVORITE SOCIAL MEDIA. WE ARE ON FACEBOOK, TWITTER AND G+!
---