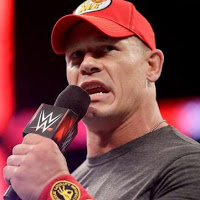 While speaking to PWTorch, former WWE writer Kevin Eck revealed that WWE had plans at one point to turn John Cena heel back in 2012.
"We were very close. We had Vince sign off on it at one point and Cena was on board to do it. We started making plans for it and then Vince got cold feet – we had just signed an exclusive Cena merchandise deal with Walmart."

Eck would then reveal that plans changed last minute when Vince came to a booking meeting with the head writers and told everyone, "I know you guys really want to do this but we just can't do it."
At the time, the feeling was that Vince didn't believe there was another guy in the company to replace Cena as the face of the company. Eck said, "CM Punk was over but he can't be THE guy and it can't be Randy Orton because he hates people." Eck said Sheamus was being groomed to be the top babyface at one point but felt that Vince did more to hurt Sheamus' character than help.
Eck added, "Vince not only considered it, he was almost there to pull the trigger on it."
---
GET EVERY NEWS 24/7 FOLLOWING US ON YOUR FAVORITE SOCIAL MEDIA. WE ARE ON FACEBOOK, TWITTER AND G+!
---