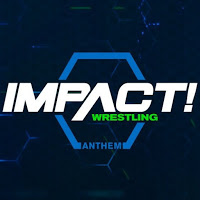 This week's Impact Wrestling episode, the first episode under the new regime, averaged 292,000 viewers. This was down slightly from last week's 293,000 viewers.
Anthem Sports & Entertainment Corp sent us the following press release this afternoon:

#MakeImpactGreat – Inaugural Show Results

TORONTO | NASHVILLE – IMPACT Wrestling, a subsidiary of Anthem Sports & Entertainment Corp., announced today the viewership results for its inaugural show that aired on PopTV on March 9, 2017.

Viewership on PopTV held steady week over week, but viewership on the IMPACT Wrestling YouTube channel and other social media outlets exploded, with new content attracting more than 2.4 million views through the weekend, an increase of more than 275% over the same period last week.

"We are thrilled to see this response from our fans. We wanted to deliver an on-screen product with a new energy that would captivate our audience. Early signs are that we are on the right track," said Jeff Jarrett, Chief Creative Officer for IMPACT Wrestling. "The new on-screen branding was matched with new graphics across all IMPACT Wrestling platforms. The thrilling and exciting new open to the show and the abundance of new content across all platforms, including digital, reflect the enthusiastic energy that Kevin Sullivan has brought with him in his return to the show as Vice President of Production."

During the week, IMPACT Wrestling also reached agreement with its partners in India to begin taping in India. On May 30 and May 31, episodes of IMPACT Wrestling will be taped in Mumbai to be aired in the four weeks leading up to Slammiversary. Discussions are now underway with local sponsors and promotions to launch a new show featuring local talent in association with the IMPACT Wrestling roster to be filmed in India commencing as early as Q4 2017.

"We are excited to be in a position to bring our show to our fans in India," said Ed Nordholm, president of IMPACT Wrestling. "This is an initial step in what we hope will become a regular part of our programming cycle, leading to live events in all of our key markets."

Mr. Nordholm also commented on management additions, noting that Scott D'Amore has agreed to join the company as Vice President of International Development, adding to his responsibilities on the creative team.

"International growth is a top priority for us and Scott will be a key member as we forge alliances with international partners to bring IMPACT Wrestling to these markets," said Mr. Nordholm. "Scott finalized a working agreement with the popular Japan-based promotion, Pro-Wrestling NOAH, this past weekend, and stars Moose, James Storm and Eddie Edwards travelled to Japan with him to compete in Yokohama at The Great Voyage 2017."

Scott D'Amore added: "I look forward to growing the brand on a worldwide level. In addition to this agreement with NOAH, we have reached an agreement with Crash Lucha, and I am actively working on other initiatives with local partners in Mexico, the United Kingdom and India."

The roster continues to grow and new faces will premiere on IMPACT Wrestling every Thursday night. We have already witnessed the debut of world-renowned star, Alberto El Patron, and an exciting new tag-team has burst on the scene named Reno Scum. Familiar fan favorites will also return to the IMPACT Zone in the coming weeks, including Karen Jarrett, Magnus, Matt Morgan and The Notorious LAX.
---
GET EVERY NEWS 24/7 FOLLOWING US ON YOUR FAVORITE SOCIAL MEDIA. WE ARE ON FACEBOOK, TWITTER AND G+!
---