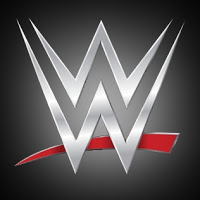 WWE sent us the following:
WWE and Topix Media announce The Official WWE Book of Rules

New York, NY – February 15, 2017 – For the first time ever, WWE is publishing The Official WWE Book of Rules (And How to Break Them). Learn how the biggest WWE Superstars of today such as John Cena, Roman Reigns and The New Day are following in the footsteps of legends like The Undertaker and WWE Hall of Famers Ric Flair and Shawn Michaels to reshape the rules of sports-entertainment.

Full of WWE secrets and entertaining narrations including:
* Commentary and rule revisions from WWE Superstars and Hall of Fame-worthy referees
* More than 200 pages of rules, drawings and diagrams
* Foreword by SmackDown! Live General Manager Daniel Bryan
* And much more!

The Official WWE Book of Rules reveals not only the rules of the ring but also the do's and dont's of every aspect of WWE Superstardom. Published for the first time, these regulations range from the conventional and competition-based to the eccentric and Superstar-specific. It's the ultimate companion for any member of the WWE Universe who believes rules were made to be broken.

The Official WWE Book of Rules: (And How to Break Them) will be released on February 28, 2017, and can be found on Amazon, Barnes & Noble and wherever books are sold.
You can check out the cover for the book below:
---
GET EVERY NEWS 24/7 FOLLOWING US ON YOUR FAVORITE SOCIAL MEDIA. WE ARE ON FACEBOOK, TWITTER AND G+!
---