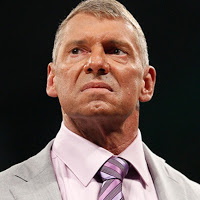 WWE Chairman and CEO Vince McMahon, Chief Strategy and Financial Officer George Barrios and SVP Financial Planning & Investor Relations Michael Weitz hosted a Fourth Quarter 2016 earnings call today from WWE headquarters in Stamford. Below are highlights:

– Weiss opens the call and welcomes everyone. He gives the standard introduction and mentions that the earnings release can be read on the WWE Corporate website. Vince takes over and touts the record revenue announced this morning. Vince talks about how they're "super serving" the WWE Network audience with live shows and in-ring content – specifically 205 Live and the WWE UK Title tournament. He mentions how the cruiserweight division will have their own sources of revenue such as merchandise and live events. It didn't sound like he was indicating cruiserweight-only live events. He said they had 294 million hours of watched content on the Network. He mentioned how social media is big barometer for him and how they had more than 15 billion video views. They're satisfied but not thrilled with their 2016 performance. Barrios takes over the call next.
– Barrios talked about the release and some of their growth, touting that they are the 5th largest streaming service. They've landed 15 new "blue chip" advertisers over the past 2 years. He talked about WWE Network growth and mentioned that there were more than 7000 hours of content at the end of the year. He also mentioned that WWE talents worked more than 500 events in 24 countries on 5 continents last year, and that 40% of new talent recruits came from outside of the US. WWE is highest selling action figure property in the United States, behind Star Wars.
– Barrios talked about the 1.5 million Network subscribers we reported on earlier. They will report an updated subscriber count on April 3rd, the day after WrestleMania 33. It's time for questions from investors now. One caller asks about metrics from the UK tournament and the company building on their brand in the UK with a UK TV show. Barrios says the UK special did well locally and they also saw good consumption of the event around the world. Barrios talked more about "super serving" the fans and says WWE fans will consume just about anything that the company throws at them. Vince chimed in about how they've already had UK competitors appear on other WWE programming and says growing the talent pool helps them in so many ways. He says they are thinking about a UK TV show but it hasn't been announced. Vince says their partners are interested in a show as the buzz from the tournament was very strong. Vince says the expansion from that success can be exponential.
– Another caller asks if we can expect them to increase the number of live events in 2017 and what new markets they might target. Barrios confirmed they will do more live events this year and mentions how the brand split allowed them to do a second live event on Monday nights. Barrios was later asked about WWE Network's recent campaign with CrunchyRoll. He declined to comment on specific partnerships but says they will continue to do various things with other brands, learning from which ones worked and which didn't work. Another caller asked Vince about the UK expansion and possibly bringing the UK Champion to WrestleMania. Vince says the UK tournament does allow them to capitalize on local and larger markets. He says there's just so much opportunity on a global basis that they really haven't tapped into much but this tournament was their first attempt. He praised Triple H for attracting a number of top international talents.
– Vince was also asked about advertising on the WWE Network but he turned that over to Barrios, who said they will continue to have the minor ads but they are focused on monetizing the Network through subscribers. They were asked about gauging fan interest going into WrestleMania this year, mentioning how there were several injuries going into last year's show. The caller also mentioned the "Goldberg effect" driving some of the momentum. Vince said there's no one talent that keeps the big WWE wheel turning. Vince believes they have more momentum this year than last year, agreeing that they have less injuries this year, which gives them more freedom in matches and storylines. Vince also said the brand extension is working extremely well, as they expected. He said there is some crossover with viewers, which they wanted, but they are introducing new viewers to SmackDown and that's what they have been trying to do. He also mentioned fresh talent going from brand to brand, using Roman Reigns potentially jumping to SmackDown as an example. Vince said it's hard to create new stars with just one show and the brand split allows others to climb the ladder of success.
They wrapped the call after a few more questions. The full call will be available on WWE's Corporate website.
---
GET EVERY NEWS 24/7 FOLLOWING US ON YOUR FAVORITE SOCIAL MEDIA. WE ARE ON FACEBOOK, TWITTER AND G+!
---