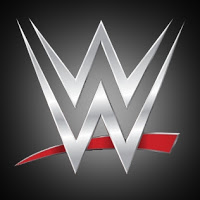 Sami Zayn recently spoke with ESPN for an article they had on his Twitter reactions to the travel ban enacted by President Donald Trump and other controversial topics, and how he's been unafraid to tweet his thoughts. The order temporarily bans travel from 7 nations, including Syria, where Zayn's parents immigrated from.

Sami commented on wanting to reestablish how Arabs were perceived in WWE and Western media. He said:
"It's definitely a sensitive topic to discuss, but I have felt since I signed with the WWE I was in a unique position to reestablish how Arabs were perceived in the WWE and western media. Ever since I was a kid and growing up and watching things like the 'Naked Gun' movies, there was always this stereotype about how Arabs were perceived and portrayed. I've never watched those Arab villains in the movie and felt like that was me. They were nothing like me, and now I get to just be me — and hopefully being me strikes a chord with a lot of young Arabs and non-Arabs, honestly. We're really not all that different."
Sami is not affected by the ban as he was born in Canada and does not hold dual citizenship with Syria. He does have permanent resident status in the United States but he's unsure if he will seek citizenship here. He said:
"I'm a Canadian citizen but I do have a green card. I would consider U.S. citizenship down the road, but we'll have to see how the political sphere unravels in the next few weeks, and few years."
The former NXT Champion remains hopeful that the way Arabs are perceived will change and that he can be a part of the change just by being himself instead of an outdated Arab sterotype in WWE. Zayn commented:
"I think it's important for youngsters from all walks of life to have some sort of representative that they can look up to and aspire to be and let them know there's a chance for anybody from any background. That's the spirit of America, right? Anybody from any background can make it anywhere with enough hard work. I think the more people from all walks of life who speak up and the more diverse success stories we have, the better that is for our youngsters growing up, knowing they can attain those same goals just like anybody else."
---
GET EVERY NEWS 24/7 FOLLOWING US ON YOUR FAVORITE SOCIAL MEDIA. WE ARE ON FACEBOOK, TWITTER AND G+!
---