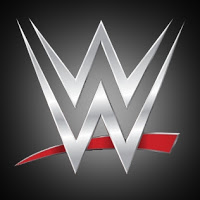 2017 WWE Hall of Famer Diamond Dallas Page spoke with Rolling Stone when the announcement on his induction was made yesterday. The highlights are below:

Where he was when he got the big news in October:
We were filming Positively Living, the Diamond Dallas Page three-DVD set. I'm a Jersey boy, so I was on the Jersey Shore in my hometown, and it was the end of the day and we were filming one more thing. They handed me the phone and said, "Boss wants to talk to you." It's HHH. I called him a couple weeks earlier and he hadn't gotten back to me yet, so I thought this was that return call. So we're talking about casual stuff, and then I start to hear him talk about my career and where I've been and how I got here, and then it hits me – is this that call? I'm not a guy who has trouble talking, but I couldn't talk. Tears are running down the sides of my cheeks and I just said, "Bro, I love you man."
If his induction and Sting's induction legitimizes the legacy of WCW:
I think absolutely. Nature Boy [Ric Flair]'s been in every federation, so the Four Horsemen going in I thought was the beginning of that. But then when Stinger went in, I thought OK, this is huge. And now that I'm in, wow. And Rock 'n' Roll Express too. People don't realize how over they really were. They were like the Beatles man, and they're out there wrestling the Road Warriors. Before the Midnight Rockers, they were the guys. It's just gonna be a great night for all of us, and more than anything the fans.
Who he's most looking forward to being there for the induction and who he most wishes could be there that isn't with us:
My ex-wife, Kimberly, who went on this whole ride with me, her and her husband are coming in. My wife and I went to their wedding, and they went to our wedding. I don't know many people who do that, but we do, so I'm really happy she's gonna be there. My daughters are gonna be there. And without Jake, there's no three-time World Champion and Hall of Famer. Same thing with Scott. Scott was very pivotal in my career, and mine with his. And the guy who isn't there is the guy who would be inducting me, which is Dusty Rhodes. I always tell everybody: Without Dusty Rhodes, there is no Diamond Dallas Page. Being inducted, in our business, is just as important as the NFL's Hall of Fame. I can't tell you how many times I hit that mat, especially that first year, where I said to myself, "Man, this fake stuff hurts like hell. Do I really want to do this?" And every time I would come back, "Yeah, I wanna do this."
---
GET EVERY NEWS 24/7 FOLLOWING US ON YOUR FAVORITE SOCIAL MEDIA. WE ARE ON FACEBOOK, TWITTER AND G+!
---