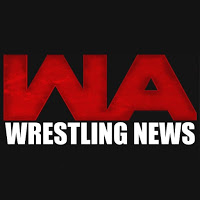 Chavo Guerrero Sr. recently passed away, he was 68 years old. He was the older brother to Eddie Guerrero and the father of Chavo Guerrero Jr. Chavo Jr. took to his Instagram to send out a tribute to his father:

Also known as "Chavo Classic," he debuted in 1970 and performed all over the world with numerous championship title wins to his name. In 2004, Chavo worked for the WWE in a feud alongside Chavo Jr. and Eddie. He also won the WWE Cruiserweight Championship, becoming the oldest to do so. In 2016, Chavo appeared on Lucha Underground in a feud between Rey Mysterio and Chavo Guerrero Jr.
---
GET EVERY NEWS 24/7 FOLLOWING US ON YOUR FAVORITE SOCIAL MEDIA. WE ARE ON FACEBOOK, TWITTER AND G+!
---