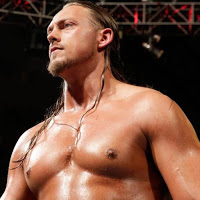 Big Cass recently spoke with The Green Bay Press Gazette to promote Monday's WWE RAW from Green Bay. The full interview is at this link and below are highlights:

Fans getting involved with the Enzo Amore and Big Cass entrance:
"It definitely feels pretty good, and it's a testament to our hard work and what we believed all along. It's definitely very gratifying when we come out to the arena and we know that the people will be hanging on our every word. Our main goal when we go out there is to have fun with the people, because they've paid to be entertained."
His parents wanting him to be a doctor, their reaction to his job:
"They're very happy with it, and they know that's what I've always wanted to do. I had posters hanging up in my room and I was always going to shows. I was just a very big WWE fan. Even though I was young, I was very passionate about it. It consumed a good portion of my life."
Winning the RAW Tag Team Titles:
"I don't think we could go further in any direction with our characters until we do that. Enzo and Big Cass as a unit needs to win those titles. Now we've been on Raw for almost a year and we've never won a WWE Tag Team Championship. It would be very validating for us. It's something we need to do to move forward and to prove that we're the best tag team there is in the WWE."
---
GET EVERY NEWS 24/7 FOLLOWING US ON YOUR FAVORITE SOCIAL MEDIA. WE ARE ON FACEBOOK, TWITTER AND G+!
---