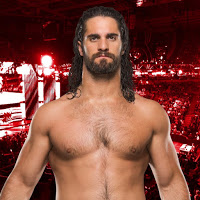 – Below is a preview for the new WWE 24 episode that airs on the WWE Network after tonight's RAW, featuring a behind-the-scenes look at WrestleMania 32.

– As noted, Stephanie McMahon revealed that she will address Seth Rollins face-to-face on tonight's RAW. Rollins tweeted the following regarding Stephanie's announcement and took a shot at Triple H:
At least someone in the family has the ?????????? to face me. #RAW
— Seth Rollins (@WWERollins) January 30, 2017
– WWE has the total match time for the 2017 Royal Rumble main event at 1:02:06. James Ellsworth had the shortest run at 15 seconds with Enzo Amore right behind him at 18 seconds. WWE United States Champion Chris Jericho was in the match for 1:00:13 while Sami Zayn was next with 46:55.
---
GET EVERY NEWS 24/7 FOLLOWING US ON YOUR FAVORITE SOCIAL MEDIA. WE ARE ON FACEBOOK, TWITTER AND G+!
---