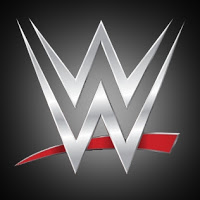 – As heard below, WWE Music has released the new "Les Toréadors" theme song for Jack Gallagher.

– WWE Network added 14 episodes from RAW in 2010 and 2 episodes from RAW in 2011 on Wednesday. It appears these are the first 2011 RAW uploads.
– We noted a few weeks back how Brooke Hogan told TMZ Sports that WWE officials had come calling Hulk Hogan, perhaps for a WrestleMania 33 appearance. The Hulkster later said on Eric Bischoff's podcast that Brooke was just messing around and that he hasn't talked with anyone at WWE about returning. However, it's been reported by multiple sources that the two sides have been in talks about working together again, and Hogan may have been filming WWE Network material in New York recently.
In an update, TMZ caught up with Brooke again and she doesn't exactly back off the WrestleMania claims. Brooke is also asked if Hulk is going to finance her new women's wrestling promotion with money received from the Gawker settlement but she says she's going to try and do things on her own to make her dad proud. Brooke says they are trying to keep everything quiet but they do have a working title for the league. She also mentions that they are in negotiations with a few different people.