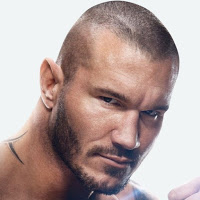 – The Wrestling Observer Newsletter is reporting Randy Orton is still expected to take time off right after Survivor Series until returning for the 11/29 WWE Smackdown Live tapings the following week in Columbia, South Carolina.

It was previously reported that Randy Orton was taking time off to be with his wife who is expected to deliver their baby on November 22nd. The Observer originally reported Orton was expected to start his break on Sunday, which would see him miss Survivor Series, but he has since been confirmed to be part of Team Smackdown in the Men's Traditional Elimination Tag Match.
– According to the Wrestling Observer Newsletter, Shawn Michaels' role at the WWE Performance Center may end up being a role that sees him preparing a certain number of NXT talents ready for the main roster.
It was previously reported that Michaels would be the new head coach at the WWE Performance Center, but that was later disputed by Triple H on last week's NXT conference call.
Triple H said Matt Bloom will continue to be the head coach, and the Observer noted Michaels would likely have an estimated half-dozen group of NXT talents ready for a call-up, and work exclusively with them to prepare them. Additionally, Michaels would give his recommendations on which talents were or were not ready to be brought up.