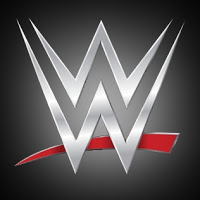 WWE has issued the following press release:
WWE SMACKDOWN LIVE TO AIR MILESTONE 900th EPISODE
WWE's SmackDown Live will air its landmark 900th episode tomorrow, Tuesday, November 15 at 8pm ET/PT live on USA Network with special appearances by WWE Superstar The Undertaker and WWE Hall of Famer Edge®.

The episode marks The Undertaker's first time back in a WWE ring since he defeated WWE SmackDown Live Commissioner Shane McMahon earlier this year inside Hell in a Cell at WrestleMania 32 in front of more than 101,000 fans at AT&T Stadium. WWE Hall of Famer and SmackDown legend Edge will return to host his always memorable talk show, "The Cutting Edge."
At 900 episodes, WWE SmackDown is the second longest-running weekly episodic program in U.S. television history, only behind Monday Night Raw which has aired 1,225 episodes.
STATE OF THE WWE UNIVERSE AIRS TONIGHT ON WWE NETWORK
Tonight, WWE Network will air State of the WWE Universe, a live provocative debate between Monday Night Raw commissioner Stephanie McMahon and General Manager Mick Foley, and SmackDown Live commissioner Shane McMahon and General Manager Daniel Bryan, live immediately following Monday Night Raw on USA Network.
Hosted by Renee Young, the Commissioners and General Managers will come together for a special State of the WWE Universe address with a competitive update on the current happenings of WWE's fall classic, Survivor Series.
Survivor Series will take place this Sunday, November 20 at 7pm ET, live on WWE Network, with a match between WWE Superstars Brock Lesnar and Goldberg, who is returning to the ring after 12 years. Plus, Monday Night Raw and SmackDown Live will go head-to-head in a series of traditional Survivor Series Elimination matches to determine which brand reigns supreme.