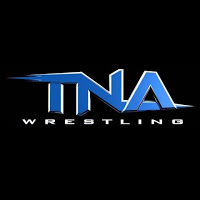 The Tennessean's Nate Rau is present at the Billy Corgan / TNA Wrestling hearing today, and is live tweeting some notes about today's events (events from Rau's account are summarized below):
It was noted that Dixie Carter is present, however Corgan is represented by his attorney, Scott Sims.
Sims claims his client saved TNA Wrestling on three separate occasions. Sims claims Corgan and Carter entered a pledge agreement that included an insolvency cause, and that TNA misled Corgan about the company's various debts. It was noted that proving both of these points is crucial to the lawsuit.
Corgan was named President of TNA, but excluded from management decisions, and there is no doubt TNA is insolvent. In regards to a transfer of ownership, TNA's defense argues no deal making Corgan owner was approved, and Sims says they 'basically have a pledge with a voting proxy.'
It is said by TNA that financial situation is the same as when Corgan signed his pledge agreement, but Sims says Corgan did not know how much debt TNA was in when he put up money to finance tapings. TNA says talents not being paid is due to the lawsuit, but Sims says it is untrue and TNA is insolvent, noting a 52% increase in liabilities since June, and argues total debts are likely higher.
Sims confirms WWE negotiations, saying there's been no effort for TNA to assign a value to assets, including the TNA video library, and that WWE submitted a lower offer than their first one.
Sims says WWE's offer is lower than Corgan's estimate of TNA's total liabilites. It is argued in defense that WWE and others may have offered to invest in TNA, but it does not prove the company is not insolvent. Rau notes Sims said Corgan is owed $1.8 million from Anthem, who owns the TNA video library license rights.
Anthem's previous press release about funding TNA is referenced, noting Corgan's debt would be paid, and Aroluxe's Jason Brown would become new CEO. Sims says Carter made Corgan an offer to buy her out, then says she emailed WWE to say she won't sell to them until Corgan is gone. This would conclude Sims' argument, with TNA lawyers set to speak.