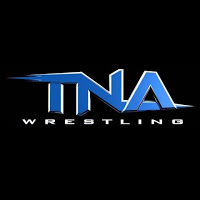 In a matter of days it has been reported that the Tennessee Department of Revenue had filed a lien against against TNA Wrestling, Billy Corgan has filed a lawsuit and temporary restraining order against the company and several top executives, and three separate companies have listed for $3.4 million in maximum debt owed. It looks like those aren't the only skeleton's in TNA's closet of financial woes.

According to David Bixenspan of sescoops.com, one of the three aforementioned companies is MCC Acquisition Corp., which shares an address with Anthem Sports, who owns the Fight Network and is also owed money by Impact Ventures. Documents listed with the Tennessee state department states that the TNA parent company owes them as of September 30, which was the Friday before Bound For Glory, which unofficially puts the question of who funded that weekend's pay-per-view and television tapings to rest.
Dave Meltzer also noted on Wrestling Observer Radio that Audience of One Productions, LLC also has a lawsuit against TNA in play, for money owed to them for producing last year's Bound For Glory and several sets of television tapings.