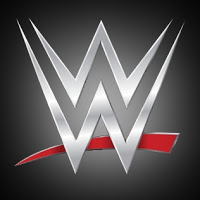 – WWE Hall of Famer and RAW GM Mick Foley has posted the following to Facebook regarding last night's Sasha Banks vs Charlotte main event on RAW. He wrote: "Thank you Charlotte and Sasha for reminding me why I love wrestling! What a great #WomensMainEvent. What a great night to be a wrestling fan!"

Speaking of Sasha Banks, she says "the title isn't leaving her anytime soon" in this week's Fallout Video which can be seen at THIS LINK.
– WWE has shared the following Quick Hits preview points on WWE.com ahead of tonight's episode of Smackdown Live:
On what will happen when Cena, Styles and Ambrose come face-to-face-to-face:
This Sunday, Team Blue will show No Mercy when WWE World Champion AJ Styles looks to defend his illustrious title against both John Cena and Dean Ambrose in an epic Triple Threat Match.

For weeks, the three competitors have torn each other apart in a highly personal struggle for momentum on both SmackDown LIVE and Talking Smack, with Cena most recently giving each of his imminent opponents an Attitude Adjustment.
On who is the hottest athlete in the WWE Smackdown Live Women's Division:
Alexa Bliss has wasted no time in making her mark on SmackDown LIVE, capturing the right to battle Becky Lynch for the SmackDown Women's Championship at No Mercy and, most recently, attacking the titleholder from behind as the Irish Lass Kicker was emerging for a match.

However, is she the hottest competitor in the Women's division? Carmella has proven herself to be extremely vicious, relentlessly targeting the always-game Nikki Bella with several assaults and even pinning the Fearless Superstar in tag team action last week.

Despite these hungry up-and comers making so much noise against the likes of Becky and Nikki, one must be careful not to turn her back on the likes of Naomi or Natalya – or they might just end up paying a very painful price.