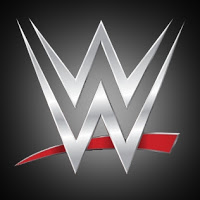 Bayley recently spoke with Kevin Wong of Bleacher Report to promote the new WWE 2K17 video game. The full interview is at this link and below are highlights:

Do you think Raw is currently better than SmackDown?
"Well, maybe I'm a little biased! But I think Raw is killing it right now. Every division is doing well. We just did this huge tour, and the South American fans were so excited to see all the Superstars, so I think we have a stacked roster. But SmackDown is a great brand. They push us to be better."
You took on the role of locker room leader while you were in NXT. Now that you're on Raw, what's your role in the locker room?
"I feel like I'm starting all over. Now I'm the new kid on the block. I'm always the first one here, and I want to be in the back of the locker room and not get in anyone's way. People still respect my opinion, which is cool. But I want to put myself in the position where I can build myself back up and show that I'm not just going to come in and act like I own the place, where I'm the leader like I was in NXT. I understand that I'm at the bottom now."
Who can you go to for advice if you need to talk to someone?
"Locker room-wise, I go to Alicia Fox, because she's the veteran. But if it's something I need in general, Triple H is here, and he's someone who I built a good relationship with at NXT, and I think that carries on here. So if I have a question of if I'm doing something right, or if everything I'm doing is OK, he's someone that I'm going to feel comfortable going to."