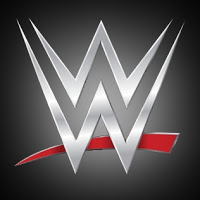 – Deadline reports that former WWE and TNA star Awesome Kong (Kharma) has joined the cast for the "G.L.O.W." series coming to Netflix in the near future.
She's billed by her real name, Kia Stevens, and apparently auditoned for the role. Other actors now confirmed for the "Gorgeous Ladies of Wrestling" cast include Marc Maron, Alison Brie, Britt Baron, Jackie Tohn, Kimmy Gatewood, Rebekka Johnson, Kate Nash and Sunita Mani.
Kong will be playing the role of Tammé, an 80s TV actress who is always the guest star, never the star. The show will tell the fictionalized story of Ruth (Brie), who is an out-of-work, struggling actress that finds one last attempt to live her dreams when she's thrust into the world of women's wrestling. Baron plays Justine, a teenage runaway. Tohn stars as Hollywood party girl Melrose, Nash stars as British print model Rhonda, Mani plays a med student with Hollywood dreams named Arthie, and best friends & hairdressers Stacey and Dawn are played by Gatewood and Johnson.
– Charlotte, North Carolina resident R-Truth tweeted on what's happened in the city after violent riots began following the officer-involved shooting death of Keith Lamont Scott. You can see his tweet and a response from Titus O'Neil below:
What's happening to my city😔

— WWE R-Truth (@RonKillings) September 22, 2016
— Titus O'Neil (@TitusONeilWWE) September 22, 2016