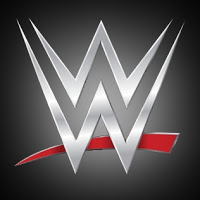 Prior to the big WWE live event taking place in Shanghai on Saturday night, which will see Bin Wang made his WWE in-ring debut against Bo Dallas, WWE announced today the signing of seven new recruits from China. Below are details on the recruits, who have all been signed to developmental deals.
Big Boa (6-foot-4, 220 pounds) is a purple belt in Brazilian jiu-jitsu. He was named the 2016 Brazilian jiu-jitsu China Open Gi/No-Gi champion and represented China at the 2013 ADCC Submission Wrestling World Championships.
Gu Guangming (6-foot-8, 287 pounds) is an amateur boxer from Mudanjiang, ranking among the top amateurs in his weight class since 2012. He won the National Men's Championship in his weight class in 2014.
Gao Lei (5-foot-10, and 320 pounds) is a champion in various Beijing traditional wrestling promotions and was the team leader of Mongolian University's wrestling team.
Zhao Xia (5-foot-4, 136 pounds) has trained in martial arts and is the co-founder of her own fitness studio. Zhao has multiple first-place finishes in various martial arts and fitness competitions, including the Second World Traditional Chinese Wushu Championship, Nike Challenge Competition and First China Throw Down: Battle on the Bund.
Wang Xiaolong (6-foot-3, 243 pounds) of Beijing has a background in basketball and dance, and he studied at the Shandong University of Technology and the Beijing Contemporary Music Academy for music production.
Yifeng (6-foot-2, 238 pounds) is an actor from Shanghai and a graduate of the Shanghai Theater Company. Yifeng was most recently featured in the movie "Lady and Tiger" in 2014.
Cheng Yuxiang (6-foot-2, 226 pounds) is an expert-level fitness trainer from Beijing, certified by the Beijing Zhuo Zhonghua International Fitness Academy. Cheng also participates in various Chinese boxing competitions across the country.