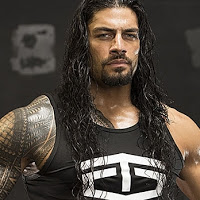 – This Fallout video from WWE Clash of Champions features The New Day celebrating after they retained the WWE Tag Team Titles over Luke Gallows and Karl Anderson, putting them past the 400-day mark. They hijack the interview from Tom Phillips, pull many shenanigans and declare that they will all be champions, no matter what.

– Roman Reigns captured the WWE United States Title from Rusev at tonight's pay-per-view. With that win, all three former members of The Shield have now held the WWE World Titles and WWE United States Titles.
– Brian Kendrick took a cheap shot at WWE RAW Cruiserweight Champion TJ Perkins after their match at tonight's pay-per-view. In the video below, Perkins talks to Andrea D'Marco and says he's looked up to Kendrick for more than 15 years but now he realizes how low Kendrick will go to stay here. Perkins says today he's the Cruiserweight Champion but he's not sure what's next in regards to Kendrick.