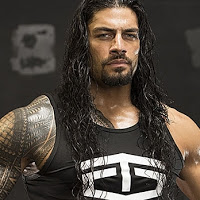 – This Fallout video from last night's WWE Clash of Champions pay-per-view features new WWE United States Champion Roman Reigns. Reigns admits he's been in a rut and says now it's all about staying healthy, continuing to stay favored & blessed, and competing every night. Reigns says no matter where he's at on the card, he's the main event and the guy.

– WWE NXT Superstar Buddy Murphy turns 28 years old today while NXT Women's Champion Asuka turns 35.
– Referee John Cone appears in this Clash Fallout video, talking to Andrea D'Marco about how the Sheamus vs. Cesaro Match #7 ended. Cone says the battle was everything we thought it would be and he wanted to give them as much leeway as he could but when the doctors said the match couldn't continue, he had to call it.