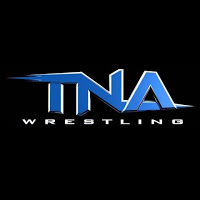 As noted earlier via Dave Meltzer on Wrestling Observer Radio, time is apparently running out for TNA to make a sale as they need to fund Sunday's Bound For Glory pay-per-view and the next set of Impact Wrestling tapings. It was also noted that WWE is back in play in regards to possibly purchasing the company. WWE would purchase TNA mainly for the tape library and they would likely keep a few wrestlers but that would essentially be the end of TNA.
In an update, Mike Johnson of PWInsider reports that he's also heard more and more about Dixie Carter having talks with WWE about a potential sale over the last 5 days. It was noted this morning that the sale has become very complicated and Dixie can sell to whoever she wants to.
There's still the chance that Billy Corgan can make a deal happen but even Johnson believes "the fuse on the TNA bomb is close to the end." Johnson adds that something or someone is going to have to give soon and there's no avoiding it.
Regardless of who becomes the new owners, it should be a very interesting week for TNA. Stay tuned to the site for the latest.