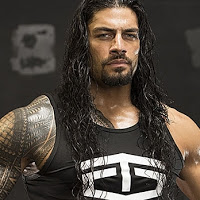 – This new video from Cathy Kelley at WWE HQ looks at Kevin Owens' family reacting to his WWE Universal Title win.

– A mock Roman Reigns petition on Change.org has picked up steam in the last 48 hours, making it to the "Trending Topics" list on Facebook. A user by the name of "Mike Huck" has petitioned Vince McMahon, Jack Tunney, Mick Foley, Stephanie McMahon, Barack Obama, Francisco Aguilar, John McCain, Tony Cardenas and Elijah Cummings over Reigns' "illegal" vest. The petition currently has 2,047 supporters and reads like this:
Require Roman Reigns to remove his ILLEGAL vest during the course of WWE competition.

Roman Reigns has been systematically breaking the rules of Admiral-Lord Mountevans Unified Rules of Professional Wrestling through the use of illegal body armor to protect himself during the course of matches with legitimately dressed competitors, and has been doing so throughout his career.

We require swift action that prohibits the use of this body armor in all future WWE contests by Mr. Reigns and anyone else.
– WWE NXT Superstar Tommaso Ciampa is finishing up indie dates this month and had his All American Wrestling farewell at last night's show in Berwyn, IL. Ciampa lost to AAW Heavyweight Champion Pentagon, Jr. in the main event. After the match, Pentagon praised Ciampa on the mic before Ciampa cut a promo. He was then joined by fellow WWE cruiserweights Cedric Alexander and Zack Sabre, Jr., among others. Below is video from the farewell: