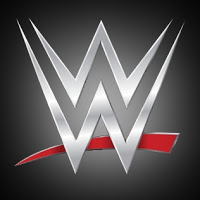 A Reddit user who often posts reliable tidbits on WWE title belts, also known as "Da Belt Guy" on BeltTalk.com, indicated that the new WWE Universal Title will look just like the current WWE Title, but it will be red to represent the RAW brand.
The user, Dvizzle, noted that multiple sources leaked the news to him at the same time. He wrote that it will be the same belt with different wording, and a red background behind the logo. He also indicated that the WWE Title will have a new blue background to match SmackDown.
He was waiting confirmation on this quick render that was worked up based on the description that was leaked to him. It should be noted that this render has not been confirmed as the new look for either title.