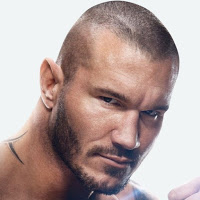 – In the video below, Randy Orton says that he believes that Brock Lesnar is underestimating him heading into SummerSlam. Orton said that he thinks that Lesnar underestimates everyone he faces and that "it's caught him a couple of times" since he returned to WWE in 2012, noting that Lesnar "is not undefeated."

– Pro Wrestling Sheet reports that Joey Styles was recently released from WWE. It was noted that the last tweet he made was on July 29th, days after he participated in a Facebook Q&A that was later deleted. During that Q&A, Styles discussed why Vince McMahon continued to push Roman Reigns.
"Bottom line is, if our chairman thinks he sees a future star as a babyface, that's how things are gonna play out," Style replied (h/t to Uproxx for the transcription). But the answer is Vince thinks it can work. He's been right much, much, much, much, much more than wrong over the course of the last 40 years. I'm sorry, but I'm not gonna second-guess the chairman."
Styles has been with WWE since 2005, and had been working as the Vice President of Digital Media Content since 2008. He is most famously known as the voice of ECW during its entire time in existence until its bankruptcy in 2001.
– After Ryback announced his WWE departure on Friday, he and former tag team partner Curtis Axel spent the afternoon reminiscing on Twitter. Axel thanked Ryback with this tweet:
I had some of the most fun and most memorable times with @Ryback22 as #RybAxel. Wish more could have seen what we did. #ThankYouRyback
— Curtis Axel (@RealCurtisAxel) August 6, 2016