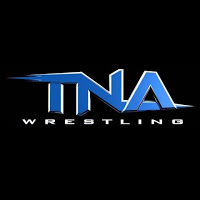 While we are still waiting for more details from tonight's Impact Wrestling television taping, it appears that TNA took steps to seriously shake up its midcard title situation. According to several fans live in attendance, the company retired its King of the Mountain Championship after current title holder Bobby Lashley unified the belt with his TNA World Heavyweight Championship. This should air on next week's episode of Impact.

In its place, a brand new title called the TNA Grand Championship was unveiled. Details are still a bit sketchy, but it appears that this new title, which will have its own lineage separate from the now defunct King of the Mountain Championship (which underwent three name changes in the six years it existed), will have a few special rules.
This comes off the major news this week that Billy Corgan had replaced Dixie Carter as the President of TNA Wrestling, and the former Smashing Pumpkins lead singer has teased big changes and a new direction coming for the promotion.
Update: An 8-man single elimination tournament was announced featuring the new rules that will apply to this title. Each match will actually be three timed matches, so basically UFC style, with a team of judges to award the win based on points, if it goes the distance.
We'll keep you updated as soon as more information is available.
— Cesar (@theredstandard) August 14, 2016