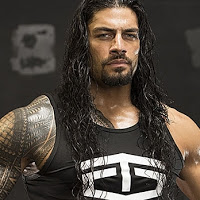 During last night's Steve Austin WWE Network podcast, Dean Ambrose revealed that The Shield was originally supposed to debut on TV with actual, physical prop shields.
The idea was later nixed, and was not something Roman Reigns was not to keen on doing. Reigns spoke out against the idea in an interview on Coaster Boy Josh's podcast before WrestleMania 30, and had the following to say.
"We just pictured trying to get in the ring with these things. For years now, you go into the ring a certain way, and you're not usually carrying a huge, plastic shield".
Reigns added Vince McMahon finally scrapped the idea as it would make The Shield look like "wussies" for needing actual shields. The Twitter account of WWE's The Archivist Tweeted the following photo of the original shields:
— The Archivist (@WWEArchivist) August 9, 2016